Ex-Birmingham Dogs Home pair face jail over fraud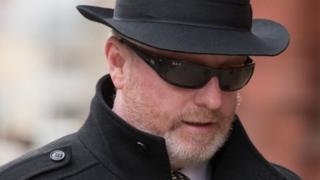 The former boss of Birmingham Dogs Home and his ex-partner have been warned they face jail for defrauding the charity of almost £900,000.
Simon Price, 53, has admitted 10 counts of fraud by abuse of position.
Alayna Price, 39, admitted five counts of the same charge at Birmingham Crown Court on Wednesday.
The pair, who defrauded the charity for four years, were told to return to court for sentencing next month "expecting imprisonment".
Simon Price, of Somerton Drive, Solihull, was chief executive of the dogs home. He admitted fraud for sums ranging between £9,690 for a false invoice and £399,350 connected to the sale of a house.
His former partner, who is pregnant, admitted fraud relating to "legacy payments" amounting to about £254,000.
The court heard Alayna Price, the charity's commercial manager, of Hill Village Road, Sutton Coldfield, had paid back £130,000 to the home.
Adjourning the case for reports, Judge Avik Mukherjee said: "You have both pleaded guilty to very serious offences.
"For my part, I can't see an alternative end to this case other than significant custody for both of you.
"You are both of good character and I am prepared to allow you both to speak to the Probation Service to explain how you got yourselves involved in this serious breach of trust.
"If there are exceptional circumstances in the view of the sentencing judge then he or she can pass a suspended sentence without any assistance from the probation service."