Pet ban for Willenhall owner of dreadlocked dog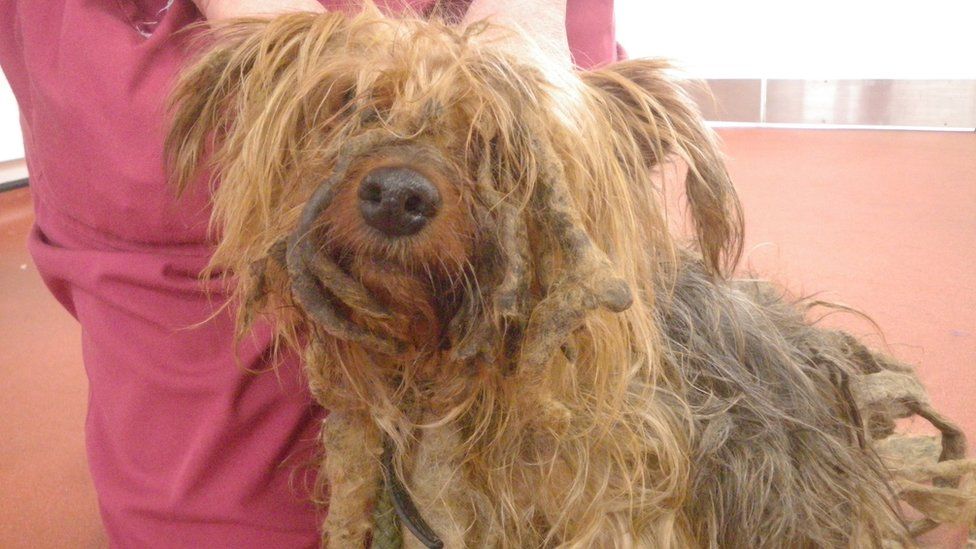 A man has been banned from keeping animals for life after his dog was found covered in dreadlocks.
An RSPCA inspector found Paul Padmore's Yorkshire terrier with matted fur weighing 2kg (4.4lbs).
The dog, Poppy, was rehomed by the RSPCA but died shortly after, when she developed a serious spinal injury.
Mr Padmore, of Kipling Road, Willenhall, West Midlands, was also given a six-week community order and must pay costs of £185.
The RSPCA said it became involved after a member of the public raised concerns about the dog's welfare.
Insp Beth Boyd said she found the 13-year-old dog had not been brushed or groomed for years.
When the dreadlocks were sheared off by vets, some measured about 13.5 inches, or 34.29 cm, long.
"Poppy was completely covered in dreadlocks on every part of her body - she was even struggling to walk because of all the dreadlocks," Ms Boyd said.
"Not only was her fur in a poor condition, but also her claws were overgrown. Initially she was quite aggressive but as soon as we got her to a vet her temperament changed completely and she became gentler to handle."
Padmore appeared at Birmingham Magistrates Court on 4 December and admitted failing to meet the needs of his dog.
The animal charity said it was pleased her last few weeks of Poppy's life had been with a good owner.
Related Internet Links
The BBC is not responsible for the content of external sites.