Birmingham Royal Blood gig phones theft man jailed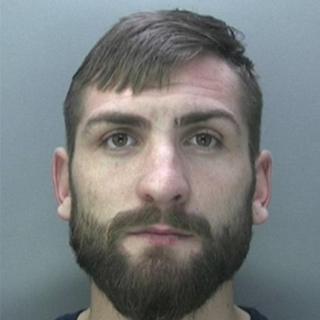 A man who stole more than 50 phones at a gig has been jailed for three years.
Alin Marin, 22, of no fixed address, took the phones at a Royal Blood gig in Birmingham on 19 November.
The construction worker admitted theft and was sentenced at Birmingham Crown Court earlier.
A total of 53 phones were recovered by officers after the show at the Arena Birmingham, West Midlands Police previously said.
Midlands Live: Latest on the fatal crash in Birmingham
The force said it received intelligence that suggested gig-goers had been targeted at previous performances by the band, which led to Marin's arrest in nearby Broad Street.