Bilston man captured on CCTV beating dog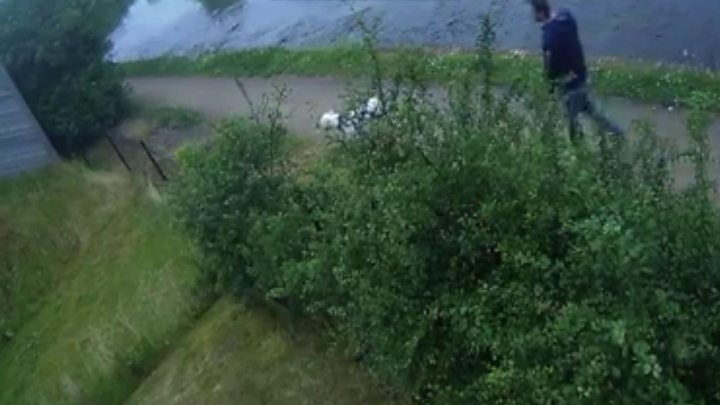 A man caught on CCTV beating his dog has been disqualified from keeping animals for two years.
Carl Pugh, 35, could be seen hitting American bulldog Jeff five times and holding him over the canal in Bilston, Wolverhampton, the RSPCA said.
He said the dog dragged him into the canal and he got his foot wet so he hit him and said CCTV made it look worse than it was, the charity stated.
Pugh, of Bilston, was found guilty of causing unnecessary suffering.
He appeared at Birmingham Magistrates' Court on Thursday where he was sentenced for causing unnecessary suffering to the dog.
As well as the two-year disqualification order, Pugh, of Elizabeth Avenue, was given a 12-week curfew and told to pay costs of £100 and an £85 victim surcharge.
The animal charity said the court heard CCTV footage was shared on Facebook thousands of times, after it was posted online in June, and as a result of the images being shared on social media, he was identified to the RSPCA.
Magistrates ordered Jeff to be passed over to the charity to be rehomed.