Men jailed after Jewellery Quarter fight and shooting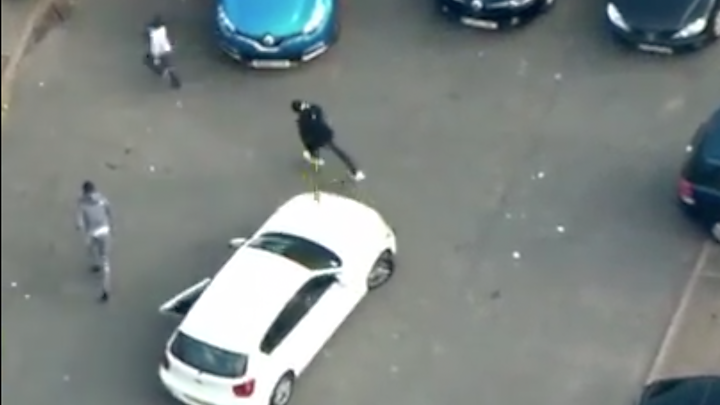 Four men have been jailed after a man was shot following an attempted robbery and a fight.
The 27-year-old victim was shot in the elbow when the fight broke out at the junction of Constitution Hill and Northwood Street in Birmingham's Jewellery Quarter in May.
The group then got into their cars and left the scene with police in pursuit.
One man was later found near a bag which containing two rounds of ammunition.
A further search resulted in officers finding a revolver which was loaded with five live rounds of ammunition and one spent cartridge in a bin.
Midlands Live: Funeral of taxi driver killed in Birmingham crash; Heavily pregnant prisoner escapes
Tyann McCooty, aged 21, of Honeswode Close, Handsworth, was identified as the shooter and was given seven and a half years in prison for wounding, possessing a firearm, attempted robbery and possessing a firearm while banned.
Reshea Bell, aged 21, of Hadfield Croft, Hockley was given three years and eight months after being found guilty of affray, possession with intent to supply class A drugs, burglary and driving offences from a separate matter.
Damel Lebert, aged 20, of Shepherd Gardens, Five Ways, Birmingham, given eight months after being found guilty of affray.
Shyieme Lynvest, aged 20, of Rickmond Street, Lea Bank, given three years and four months in a young offenders institution after being found guilty of possession of a firearm and affray.
Lebert was driving the getaway car, and was quickly arrested, police said, while McCooty and Lynvest fled on foot.
McCooty was tracked down and arrested before later being identified as the shooter.
Lynvest was arrested in July at Birmingham Airport as he tried to leave the country.