Ian Paterson: Surgeon's victims 'may have been missed'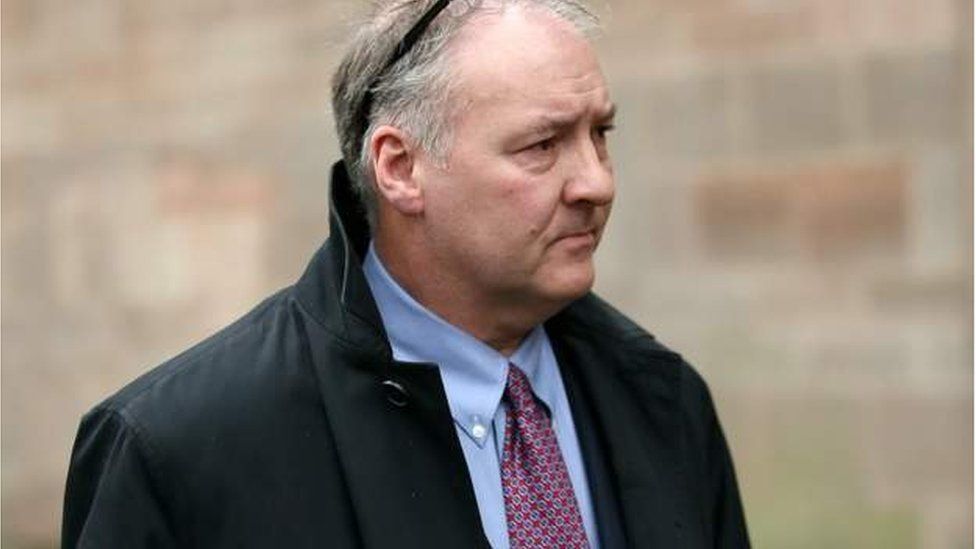 Some victims of disgraced surgeon Ian Paterson "may have been missed", say survivors' campaigners.
The Breast Friends group has called on Paterson's ex-employers Heart of England NHS Foundation (HEFT) and Spire Healthcare to contact all patients.
Paterson was found guilty in April of 17 counts of wounding with intent, leaving patients at risk of cancer.
HEFT said of Paterson's 1,206 patients that underwent mastectomies, 675 have since died.
His employers said they will fully cooperate with a new bid to contact his former patients.
Paterson, 60, worked as a consultant at Solihull Hospital from 1998 and carried out "cleavage sparing mastectomies".
The Breast Friends group said reviews to date risk missing out victims of Paterson, who underwent general procedures, such as gall bladder removal.
"He was a general surgeon as well as a breast cancer surgeon," said Deborah Douglas, one of Paterson's victims.
"For me, the big thing now is how many other people were affected."
HEFT said it had not recalled all of Paterson's patients but has reviewed more than 24,000 mastectomy procedure patients' records to see if Paterson was involved.
Mrs Douglas, 59, said the new drive to contact patients will add figures from the private sector which will be "a step forward".
She added hospital bosses will be "missing a massive trick" if the pathology of the deceased is not reviewed to uncover the rates of cancer recurrence.
But HEFT said a review of deceased patients "cannot repair any damage that has already been caused" or provide "any tangible benefit" to survivors.
Related Internet Links
The BBC is not responsible for the content of external sites.