BBC WM presenter Ed Doolan dies aged 76 after dementia battle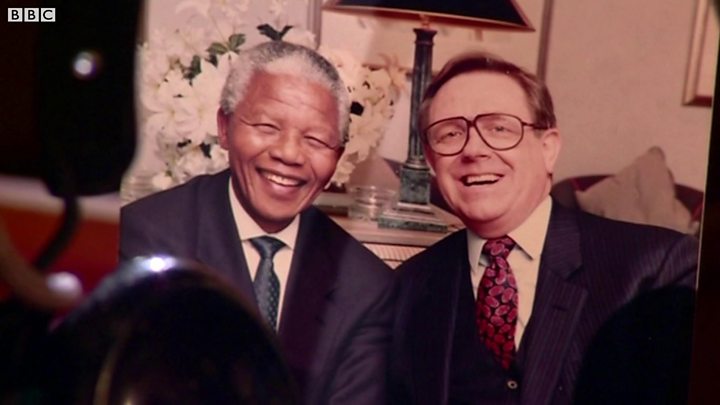 Veteran BBC broadcaster Ed Doolan has died aged 76, after suffering with vascular dementia.
Mr Doolan was born in Sydney, Australia, but began his broadcasting career in Cologne in 1970 with the German World Service.
He later moved to Birmingham and joined BBC Radio WM from commercial station BRMB in 1982.
He was the first local radio presenter to be inducted into the Radio Academy Hall of Fame, in 2004.
Mr Doolan was well known for his local radio consumer affairs programme.
He called time on the daily radio show in 2011 and was diagnosed with vascular dementia a year later.
His agent and manager Paul Vaughan said Mr Doolan died in his sleep at home in the early hours of Tuesday. His wife Christine was with him.
Mr Vaughan said: "We have lost a great champion and a truly skilled and popular broadcaster and newspaper columnist."
'People's champion'
David Jennings, the head of local and regional programmes for BBC West Midlands, said: "Ed was a broadcasting giant loved by generations of radio listeners in the West Midlands.
"On his daily show, he was the people's champion - tireless in his pursuit of truth and fairness for all.
"Ed faced dementia with indomitable spirit and bravery, raising awareness of the condition and continuing to broadcast on BBC WM every week."
Mr Doolan was appointed MBE for services to broadcasting and charity and was the first person to be awarded honorary doctorates by the University of Birmingham, the University of Aston and Birmingham City University.
Redditch MP Jacqui Smith, a former home secretary, remembers constituents coming to see her and threatening to go to Ed Doolan.
"Sometimes they'd say to me that's it, I'm going to go to the media now to see if they can help me, and most of the time I thought 'you'll be lucky because you're not going to get very far with that'.
"Unless they said to me I'm going to phone Ed Doolan's programme, and then I thought to myself 'well if anybody can sort out this problem with some authority somewhere - not doing what they should do - or not providing the services they should, then Ed Doolan's the person that can sort it'."