Carillion's collapse may delay Midland Metro work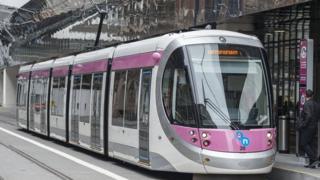 The Midland Metro extension could be delayed by Carillion's collapse, the consortium responsible for the tram network fears.
Carillion went into liquidation this week, putting about 20,000 jobs at risk in the UK, including 400 at its Wolverhampton headquarters.
The firm is involved in dozens of major projects in the West Midlands.
Metro bosses say delays with these could have a major effect on the multimillion-pound tram extension.
The £500m Paradise Circus revamp in Birmingham is expected to be "key" to the Metro plan.
Birmingham City Council's Labour leader Ian Ward said Carillion was a "key player in a number of major regeneration projects" across the city and called for "urgent reassurance" that those projects would not be affected.
"Major projects such as HS2 and the Metro extension are about the creation of jobs and skills," he added.
"They're about improving the prospects of people across Birmingham and that must not be adversely affected by the mismanagement at Carillion."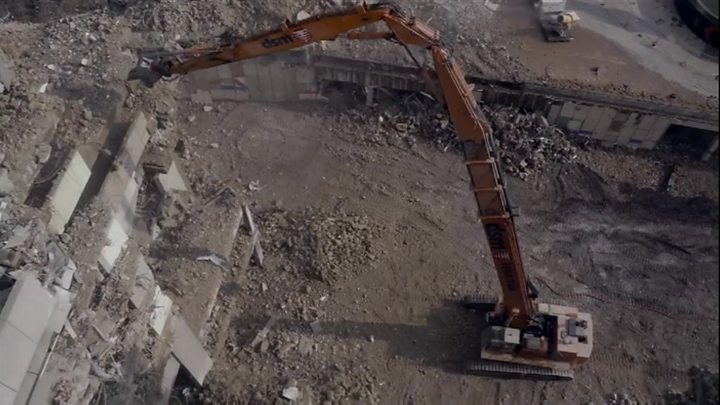 A spokesman for the Midland Metro Alliance said work had not been affected to date but said that "the demolition of the former Birmingham Conservatoire as part of the Paradise development is key to extending the tram to Centenary Square and delays may impact [on] our programme".
As well as thousands of Carillion employees working across numerous sectors, many sub contractors and small firms in the supply chain have also been badly affected by the firm's collapse.
Mike Cherry, chairman of the Federation of Small Businesses, said "many hundreds more" of them "are still yet to feel the knock-on impacts".
"It's critical that they also receive support in the months ahead."
On Thursday, Lloyds Bank said it would provide a £50m fund to support business customers affected by Carillion's collapse.