Ian Paterson: Breast cancer patients asked to contact inquiry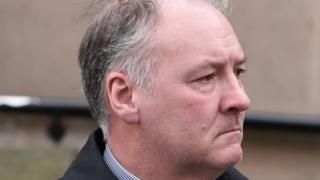 Former patients of disgraced breast surgeon Ian Paterson are being asked to get in touch with an inquiry into his malpractice.
Paterson was found guilty of 17 counts of wounding with intent in April and was jailed for 15 years. This was increased to 20 years in August.
The Department of Health set up an independent inquiry into the matter which began work in January.
Patients and relatives are being asked what is important to them.
Paterson's victims fell into two camps - those who underwent unnecessary surgery, and those who did need operations but were left prone to cancer returning because of the untried technique he used.
The Bishop of Norwich, the Right Reverend Graham James, is chairing the inquiry and said he wants to hear what issues patients and families would like it to consider, before he finalised the terms of reference.
More detailed evidence will then be taken from patients and families at a later date.
At Paterson's trial the court heard from nine women and one man who were treated in the private sector at Little Aston and Parkway Hospitals, run by Spire Healthcare, in the West Midlands between 1997 and 2011.
However, up to 750 victims are expected to be paid compensation from a £37m fund with payments from Spire, Paterson's insurers and the Heart of England NHS.
The government has said the inquiry is likely to consider:
responsibility for the quality of care in the private sector
information sharing between the independent sector and the NHS
the role of insurers for independent sector healthcare providers
It is not intended that it will revisit evidence that led to his conviction.
The inquiry is expected to deliver a report to the government by the summer of 2019.