Prescribed heroin part of West Midlands anti-drug plans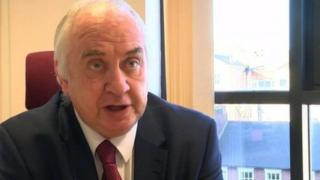 Heroin prescriptions for those addicted to the drug have been proposed as a means of cutting drug-related crime in the West Midlands.
Police and Crime Commissioner David Jamieson has released a "bold" new report in an attempt to reduce crime and deaths.
The report has been supported by politicians and several charities.
It also called for people to be able to test illegal drugs in the region's nightspots.
Under the proposals prescription heroin could be given, in a medical setting, to addicts who have not responded to other treatments.
Last year, Durham Police became the first force in the country to treat users with diamorphine - medical grade heroin - in consumption rooms supervised by medical professionals.
On-site testing, which under the proposals would be based in areas with busy nightlife, was used at some festivals last summer in a bid to cut down deaths.
Mr Jamieson said he wants to see people suffering from addiction put into treatment instead of the courts and more money seized from criminal gangs and invested into treatment programmes.
Mr Jamieson said: "They don't then need to steal to feed their habit. They don't then find themselves in the hands of the big drug dealers."
'Cost neutral'
A spokesperson for Mr Jamieson's office said: "Heroin Assisted Treatment costs £18,000 per user, compared to the average cost of £26,000 per year from crime alone, with a prison place costing around £35,000.
"In total it is believed that each hard drug user cost public services £62,000 per year.
"By investing in Heroin Assisted Treatment we will actually be saving the public money, reducing crime and reducing costs to the health service from diseases such as Hepatitis and HIV."
The spokesperson said drugs cost public services £1.4bn a year in the West Midlands force area, but he expected this figure to go down.
He also said the cost of Mr Jamieson's overall proposals would be "neutral" because of money coming via the Proceeds of Crime Act and a reduction in costs to public services.
Prun Bijral, medical director of Change, Grow, Live, a charity that helps addicts, said: "The recommendations outlined in this report are a thorough, robust and timely contribution in the area of problematic drug use."