Doctor 'sexually assaulted five patients in 10 days'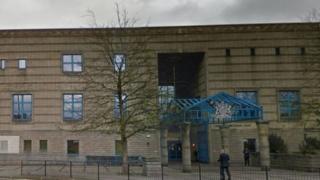 A doctor sexually assaulted five female patients over 10 days, including groping a woman who complained of a high temperature, a jury has heard.
Dr Amirul Haque also targeted patients who reported suffering with earache, a sore throat and an eye problem, Wolverhampton Crown Court was told.
The 33-year-old is alleged to have carried out the assaults while training for general practice in Dudley.
Dr Haque, of Ladypool Road, Birmingham, denies five counts of assault.
Opening the case for the prosecution, Philip Bradley QC said all of the women had felt the doctor pressing his groin against them.
One of them claimed Dr Haque sexually assaulted her after asking her to move her bra so he could check her heartbeat.
Mr Bradley said: "The prosecution case is that Dr Haque breached guidelines on intimate examinations and chaperones and that those breaches were not inadvertent, rather they were necessary to commit these offences.
"The issue in this case is straightforward and best understood by Dr Haque's response to all of this.
"Police twice interviewed him under caution when these allegations came to light."
Mr Bradley said the accused had chosen not to answer the officers' questions but had submitted a prepared statement denying that he had sexually assaulted any of the women.
Mr Bradley told the jury panel: "It follows that the issue that you have to determine in each count is can you be satisfied so that you are sure that each of these women is telling the truth?
"If having heard the evidence your answer to that question is yes, your verdict would be guilty. If you are not sure, it would be not guilty."
The trial continues.