Birmingham Rep theatre evacuated after 'explosion'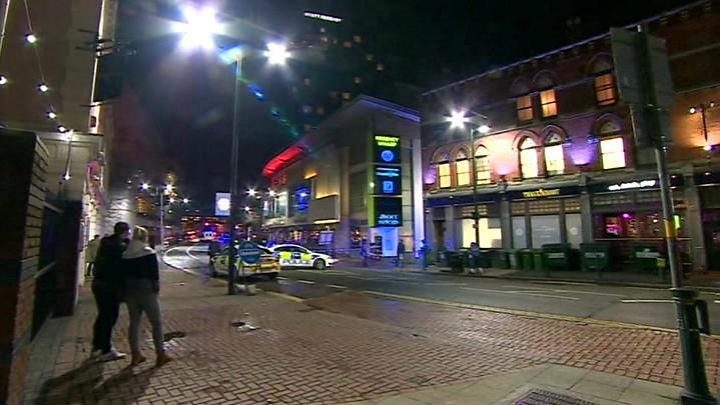 A theatre in the centre of Birmingham was evacuated following reports of an explosion.
People were led away from the Rep theatre and from outside Symphony Hall on Broad Street after a loud bang was heard at about 20:00 GMT.
West Midlands Police said there had been a "technical fault" in the theatre's basement.
There were no reports of any injuries and road closures were later lifted.
The theatre confirmed the "technical fault" on Twitter and said the evacuation was "a precautionary measure".
It added: "We're pleased to report there were no injuries. Many thanks to the emergency services for their help."
In a tweet, West Midlands Police said: "This will have been a very frightening experience for everyone."
All businesses on Birmingham's Broad Street were open as usual.
Police said theatre-goers were looked after at another venue.
A woman who was in Broad Street told the BBC she had been going for a drink before the show at Symphony Hall when she heard "a loud bang".
"The whole bar turned around, it wasn't like a car hitting another car, it was more like an explosion kind of sound."
Richard Jones said he had heard the bang from "half-a-mile away" and described the immediate aftermath as "very, very scary".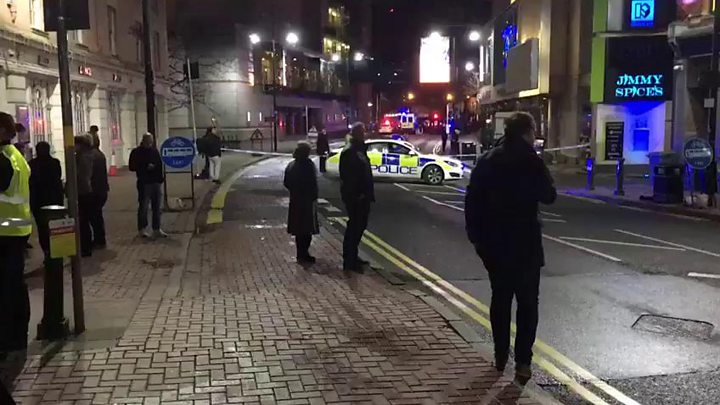 A production of Brief Encounter was scheduled to be performed at the 1,014-capacity theatre.
Broad Street is at the heart of the city centre's leisure scene and is renowned for its numerous night-time venues.
Update 14/2/18: An earlier report that Symphony Hall was also evacuated proved to be incorrect.