Botched Kevin Nunes murder investigation to be reviewed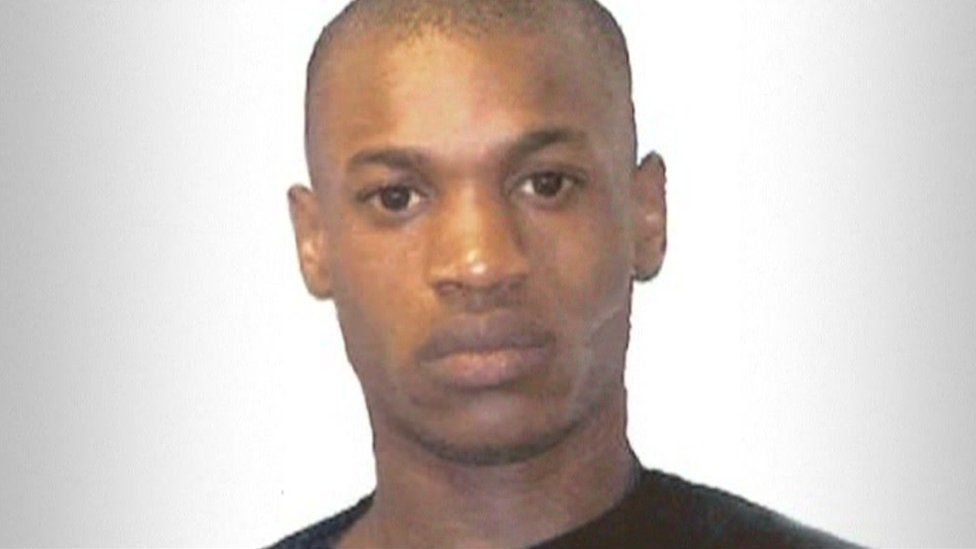 A botched investigation into the murder of Kevin Nunes, who was killed in 2002, is to be reviewed.
Staffordshire Police has asked another force to review the case after "serious flaws" in its original investigation led to the murder convictions of five men being overturned.
Mr Nunes' bullet-ridden body was found in Pattingham, Staffordshire.
His former partner and her family, including his son, have welcomed the announcement.
"Justice has not been received for Kevin Nunes's murder," Chief Constable Gareth Morgan from Staffordshire Police said.
Staffordshire Police said it was "finalising arrangements" for the review with another police force, but it cannot yet say which one.
Mr Nunes, from Wolverhampton, was 20 when he died in a gangland killing after he started dealing drugs.
Despite police taking more than 1,000 statements, only one witness, Simeon Taylor, was willing to give evidence.
Analysis: Phil Mackie, BBC News correspondent
Kevin Nunes' partner Leanne Williams and her family still feel badly let down by Staffordshire Police.
I investigated the catalogue of police mistakes for File on 4 and the family told me of their shock they'd gone unpunished.
Initially they were pleased a successful prosecution was brought in 2008, but as details emerged of how the force had mishandled a key witness and failed to disclose details during the criminal trial, they lost faith.
Gareth Morgan has kept the promise he made when he became chief constable last year, which was that the case would be reviewed and the family kept informed.
They have welcomed today's announcement but remain cautious - saying they're worried what effect it will have on Kevin Nunes's son, who is now 15, if his father's killers aren't caught.
Taylor was given gold-plated police protection, which he abused, continuing to commit crime and breaching a behaviour code of conduct 76 times.
But he was never charged by police, amid fears it would harm his role as key witness.
The force took Taylor on nights out drinking and even sent him on a taxpayer funded trip to South Africa, believed to have cost up to £10,000.
The five men who were put at the scene of Nunes's murder by Taylor were jailed for life in 2008, but they were freed in 2012 when police's handling of Taylor came to light.
Related Internet Links
The BBC is not responsible for the content of external sites.