'Psycho' carvery waitress jailed for chef murder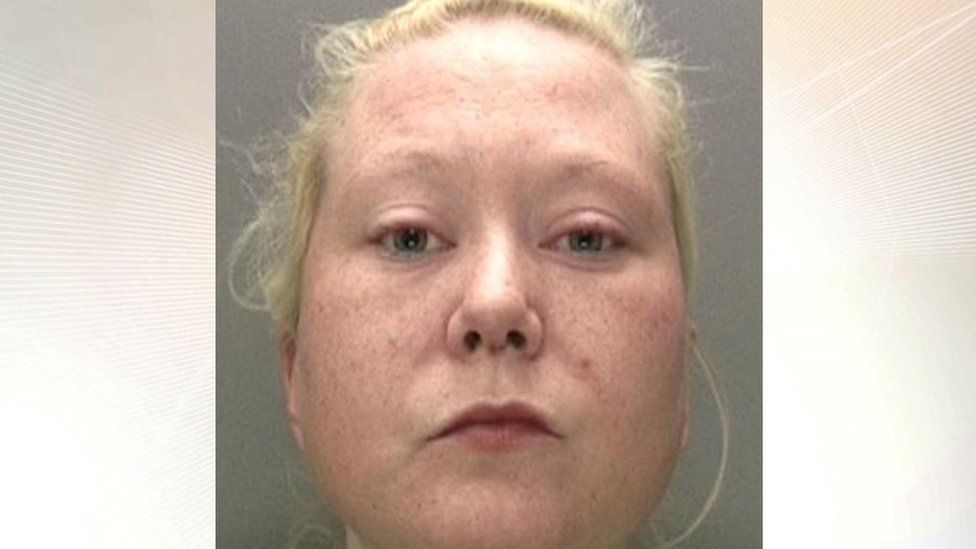 A "psycho" carvery waitress who stabbed the restaurant's chef to death after luring him to her home has been jailed.
Georgina Henshaw, 36, from Chelmsley Wood, Solihull, sent texts saying she planned to kill Philip Rolph, 65, telling a friend she was "gonna lure him over and ruin him".
He was found stabbed in the heart in his car outside her flat last July.
Henshaw was found guilty of murder at Birmingham Crown Court and jailed for at least 16 years.
The jury heard Mr Rolph had told Henshaw he loved her and wanted to marry her. He had paid for her rent and new carpets but in the weeks leading up to his death told her he felt he was being used.
Henshaw admitted stabbing Mr Rolph but denied his murder.
Texts from Henshaw to a friend hours before Mr Rolph was murdered claimed he had "put a knife to [her] throat," but police said this was never reported.
She said in the messages she was "full of anger" and a "psycho" and wanted to "coshh him to death".
Georgina Davies, prosecuting, said: "We still do not know the motive behind this brutal murder".
Police said Henshaw was a heavy drinker and had previously slashed a boyfriend with a knife.
A knife, believed to be the murder weapon, was discovered by police in a back garden near Henshaw's home and officers found a baton at her flat.
Related Internet Links
The BBC is not responsible for the content of external sites.