Forced marriage: Mum guilty of making daughter wed older man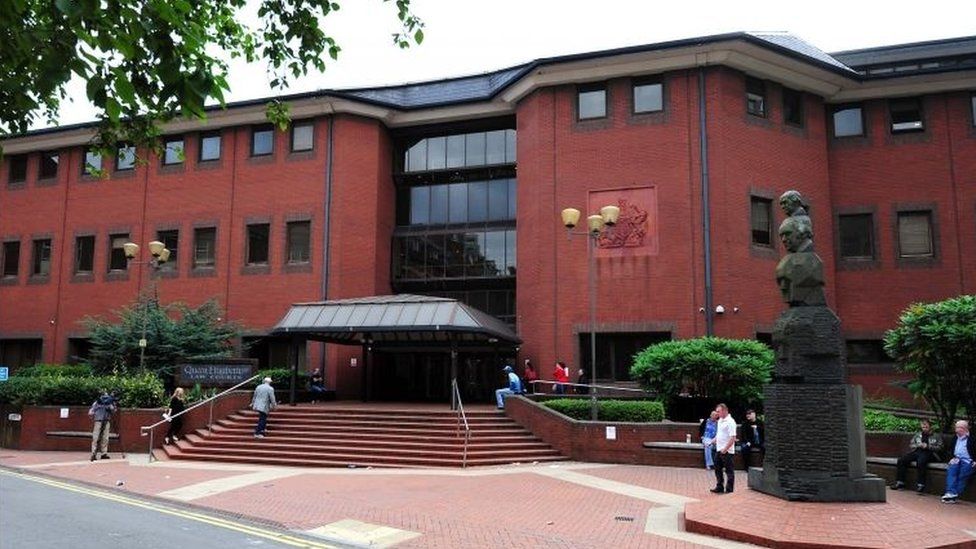 A mother who forced her daughter to marry a relative almost twice her age has been convicted in the first successful prosecution in England.
The woman duped the then 17-year-old into travelling to Pakistan to wed the man, who was 16 years her senior.
Years before the ceremony, the girl was entered into a "marriage contract" with the man and became pregnant aged 13.
A jury at Birmingham Crown Court found the mother guilty of two counts of forced marriage.
The court heard the girl had an abortion upon her return to the UK, with her GP reporting his concerns to social services.
Prosecutors said her mother "made all the right noises" to suggest her daughter and the man were just "two teenagers who had sneakily had sex" after she was referred.
As she approached her 18th birthday, the girl was tricked into travelling to Pakistan again under the pretence of a family holiday.
Once there, the court was told, the girl, then aged 18, sobbed as her mother forced her to sign marriage papers in September 2016.
Giving evidence during the trial, she recalled crying as her mother led her by the arm to meet her husband-to-be.
"I didn't want to get married to him," she said.
When the daughter protested against the marriage, jurors heard, her mother threatened to burn her passport and assaulted her.
You may also be interested in:
The girl "has been let down badly by her mother, whose love and attention she craves," prosecutor Deborah Gould said.
The mother, who cannot be named for legal reasons, looked shocked as she was convicted of forced marriage and of deceiving the victim to go to Pakistan in order to enter into a false marriage.
She was also convicted of perjury, after she lied about the incident in the High Court.
The mother was cleared of a fourth charge of perverting the course of justice and will be sentenced on Wednesday.
It is the first time a forced marriage case of this kind has been successfully prosecuted in an English court.
Prosecutions for forced marriage, which became an offence in 2014, are rare.
Supt Sally Holmes from West Midlands Police said up to 300 calls a month about forced marriage and honour-based abuse are reported by Karma Nirvana, an organisation supporting victims of honour related abuse, "but a lot of victims will not want to report these matters to police".
"It's their parents of family members who might be responsible for that abuse and they [victims] should feel absolutely no guilt in coming forward," she said.
Elaine Radway, from the Crown Prosecution Service, said forced marriage is a breach of human rights, and applauded the "brave testimony" of the victim.
Related Internet Links
The BBC is not responsible for the content of external sites.