Midland Metropolitan Hospital: £107m funding withdrawn by banks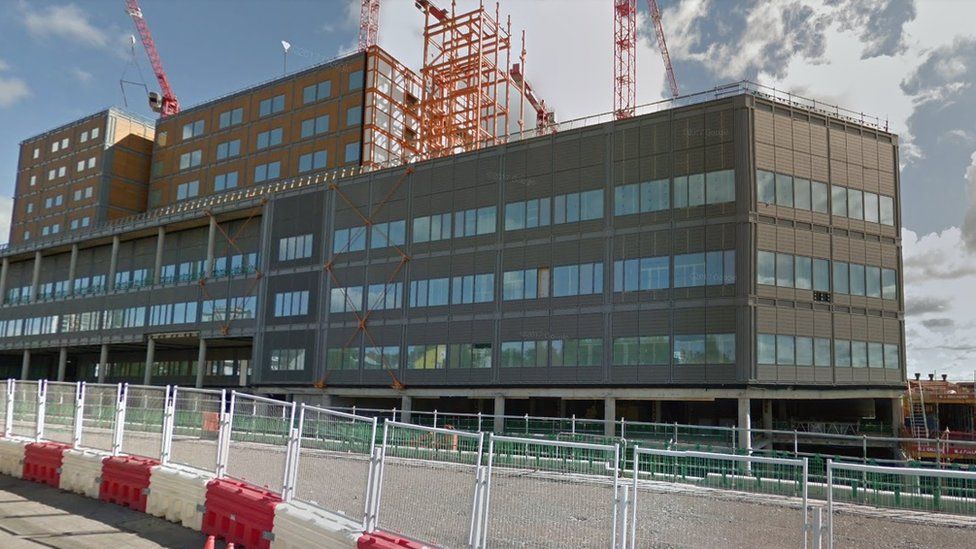 Funding of £107m for a proposed West Midlands hospital has been "terminated" by banks following the collapse of the lead contractor, Carillion.
The European Investment Bank (EIB) had pledged the cash to co-finance construction of the Midland Metropolitan Hospital in Smethwick.
It had brought in four other lenders in to help following Carillion's collapse in January.
EIB blamed "ongoing project costs" of £5m for pulling out.
Sandwell and West Birmingham NHS Trust said the announcement "wasn't a surprise" and pledged it would work with the government to get the hospital finished and opened.
Chief executive Toby Lewis said: "We have to work with the government and various partners to get this finished. We've got to find a financier and a builder by whatever vehicle government determines.
"We have been saying this hospital will open in 2022 for some time and the announcement doesn't change that."
The 670-bed hospital is meant to replace large parts of Sandwell Hospital and City Hospital in Birmingham.
EIB said it had been supporting the project since December 2015.
Credit Agricole, KfW IPEX, DZ Bank and Sumitomo Mitsubishi Banking Corporation had all contributed funds and were now set to lose a "significant" amount, EIB said.
Jonathan Taylor, vice-president of EIB, said the firm would "continue to work closely with the hospital trust to examine any new financing proposal".
The loan for the hospital was guaranteed by the European Fund for Strategic Investments, part of the Investment Plan for Europe, EIB said.
UNISON national secretary Dave Johnson said the government should have "averted the crisis at Midland Met hospital, which is hitting both staff and patients."
"Patients need to be kept informed of developments" added Andy Cave, chief executive officer of watchdog, Healthwatch Birmingham.
The Wolverhampton-based firm had successfully bid for a £75m contract at the hospital. The trust had said that a new contractor was needed and costs "may exceed" £75m.
Most recently, it was revealed the collapse of Carillion would cost UK taxpayers an estimated £148m, according to the National Audit Office.
Related Internet Links
The BBC is not responsible for the content of external sites.