Birmingham-based Sikh charity faces management inquiry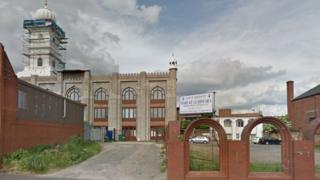 A charity that supports Sikh communities across the UK is being investigated amid concerns about how it is being managed.
Charity Commission inspectors have asked the Asthan Babe Ke Trust to turn over £1.8m of assets, but say this has not happened.
The charities watchdog will look at whether trustees had "sufficient oversight and control" over operations.
The trust, based in Birmingham, has been approached for comment.
Charity Commission staff began a statutory inquiry on 11 May after an internal dispute at the trust, which aims to advance the Sikh religion, raised "serious regulatory concerns" over how it was being run.
An initial case was opened last year amid allegations of conflicts of interest, the "invalid" appointment of trustees, undeclared income and poor financial controls.
The commission gave the charity, based at the Gurdwara Babe Ke in Soho Hill, Hockley, an action plan to help resolve the issues.
But it said trustees had failed to make "meaningful progress", which had led to its formal inquiry.
Tackling poverty
The commission said it also had concerns over the management of the charity's £1.8m of freehold assets and called for them to be given to the Official Custodian, which holds land on behalf of charities.
This can be done as a "protective measure" in certain cases, but the watchdog said the trust had so far failed to act.
A look at the way the charity has been run by trustees will form part of the commission's investigation, focusing on whether they are "willing or capable" of managing it in line with its governing document.
The charity says its objectives are to advance education, tackle poverty, provide recreation facilities and elderly care in the UK.