Mental health trust deaths 'not down to staff mistakes'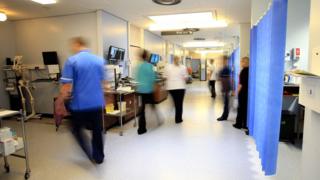 A mental health trust said 13 deaths of patients due to "failures in its care" were not caused by staff blunders.
A Quality Account report last week looked into 292 unexpected patient deaths since 2016 at Dudley and Walsall Mental Health Partnership NHS Trust.
It found 13 deaths were found to have been "likely" caused by "problems in the care provided to the patient".
The trust now says the deaths were "not found to be due to acts or omissions of care by individual members of staff."
Last week's report showed changes to clinician processes were needed and relationships with other agencies "strengthened".
It did not reveal the exact causes of the deaths but said the 13 deaths were all cases of "unexpected deaths or suicides".
In a statement, a spokesman for the trust said: "We take all incidents seriously and conduct a thorough investigation ensuring that all actions identified are fully implemented through our embedding lessons process.
"National guidance requires us to use a specific form of words in our Quality Account when reporting deaths that require an investigation e.g. deaths that are not from natural causes.
"None of these cases were found to be due to acts/omissions of care by individual members of staff and therefore, we can confirm that no disciplinary action has been taken as a result."