Gang who imported blank guns and converted them jailed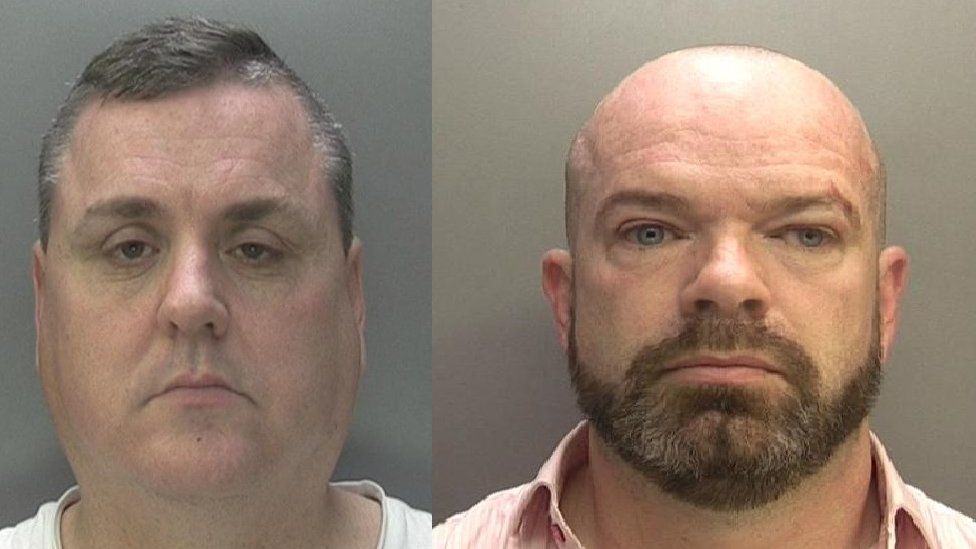 Gun smugglers have been jailed after importing replica firearms from France and re-activating them to sell to criminals in the UK.
The gang ordered blank pistols to Birmingham and converted the guns to fire live rounds, before police discovered the weapons in a car.
After being arrested one gun runner claimed the guns had been bought for a fancy dress party, police said.
Four men from the West Midlands were sentenced at Birmingham Crown Court.
The court heard Laurence McCarthy, 44, from Tiddington Close, Birmingham, ordered eight 9mm blank firing Glock replica pistols to be converted to fire live ammunition in March last year.
Police later stopped a Vauxhall saloon in Birmingham and officers found two converted guns and 25 rounds of ammunition in the boot.
The three occupants Lee Cullen, 46, Paul Frith, 44, and Sean Edwards, 36, were arrested.
McCarthy also later arrested, initially claimed the replica guns had been purchased for a gangster and moll party, according to police.
After a trial he was found guilty of conspiracy to supply prohibited firearms and conspiracy to sell ammunition without being registered under the firearms act.
He was jailed for 20 years.
The other three men pleaded guilty to the same offences.
Cullen, of The Avenue, Bishopton, Stratford-upon-Avon, was jailed for 21 years and eight months.
Frith, of School Lane, Shard End, Birmingham, was jailed for 19 years, and Edwards of Rushton Road, Birmingham, for 14 years three months.
Stephen Davies, of the West Midlands Crown Prosecution Service, said: "These four men all played a key part in this purchasing and converting of the firearms and therefore, they all have to take responsibility for the illegal actions which could have put innocent lives at risk."
Related Internet Links
The BBC is not responsible for the content of external sites.