NHS video service receives 'outstanding' rating from CQC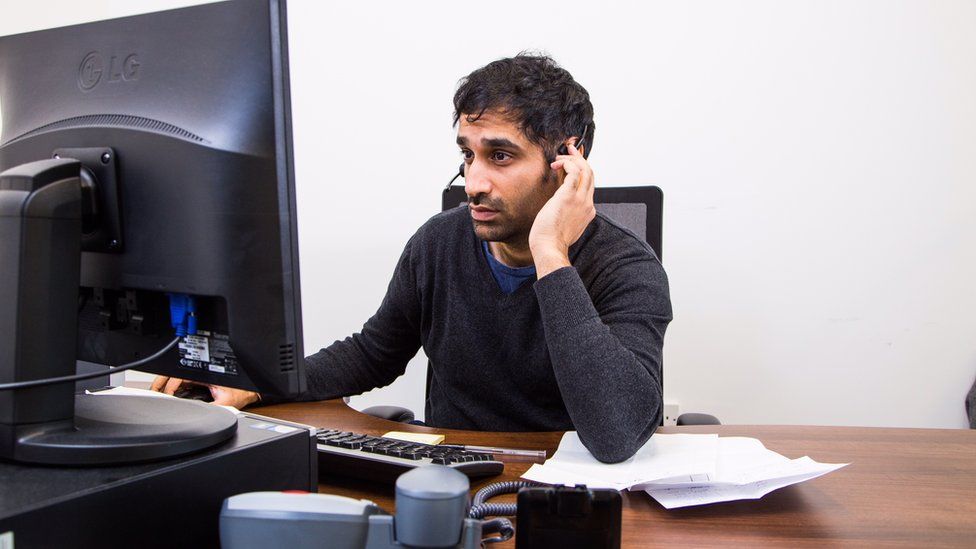 An "innovative" NHS virtual centre has received an outstanding rating from the Care Quality Commission (CQC).
Birmingham patients are able to book video consultations with a GP, nurse or pharmacist, seven days a week.
Virtual services include an app for patients to access appointments and medical records as well as being able to order prescriptions over the phone.
The CQC said "the service allowed patients to access care and treatment in a more responsive way."
The SDS MyHealthcare GP Federation is a pilot project made up of 56 member practices with a patient list of about 350,000 and is based at West Heath Medical Centre in Birmingham.
Since October 2017, the telephone prescription service has taken over 30,000 calls.
The CQC report found approximately 6,000 patients had registered for the app and patients were able to leave feedback, to which "the provider had responded appropriately and used patient feedback to improve their services."
One patient, Danielle Boyle, said it had been easy for her to get advice and medication for her five-year-old daughter.
"She was taken ill and couldn't go to school. This service made it really easy to speak to a GP."
Another, Robert Casey, added: "I called up with pain and needing help to improve my sleep at night.
"The surgery arranged a call back for me. It was really easy to talk to the doctor and then my prescription was waiting for me made up ready to pick up. I would definitely recommend the service."
Dr Andrew Coward, a partner at Kings Norton Surgery which uses the virtual service said it allowed patients with "less acute problems to speak to a GP."
"It's great for general practice as it takes away the less complex patients and allows us to concentrate on patients with long term conditions and multiple morbidities".
Related Internet Links
The BBC is not responsible for the content of external sites.