Bleach sprayed in face of dogwalker in Tamworth robbery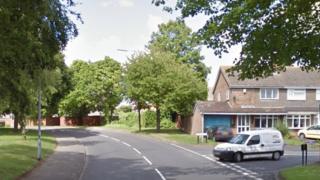 A dogwalker was sprayed in the face with bleach by robbers who also sprayed his dog.
The 34-year-old victim, from Tamworth, was taken to hospital, where he is being treated for injuries described as not life-changing.
Staffordshire Police said the robbery on Sunday morning, involving three hooded men, happened in Silver Link Road at the junction of Collett.
During the attack the men stole a watch worth £50 and ran off.
The dog is being treated at the RSPCA Birmingham Animal Centre and Hospital.
Police are appealing for witnesses.