'Jealous' man murdered resident in a row over a cup of tea offer.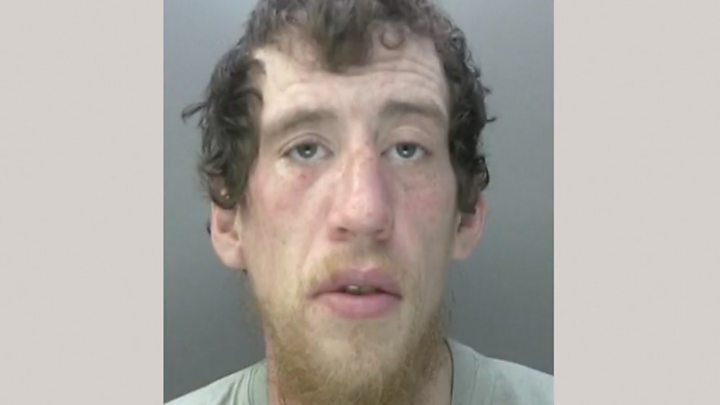 A man beat a fellow resident to death in a jealous rage after his ex-partner offered him a cup of tea, police said.
Christopher Messenger, 36, died in hospital after he was attacked at a house in Highfield Road, Washwood Heath, Birmingham in February.
At Birmingham Crown Court, Gavin Casey, 31, was jailed for life, with a minimum of 20 years after being found guilty of his murder.
Police said Casey "flew into jealous rage" before killing the innocent man.
West Midlands Police said Mr Messenger was attacked in a house of shared occupancy on 9 February and died in hospital 12 February.
The force said Casey had become jealous when his ex-partner, who also lived at the address, offered to make Mr Messenger a cup of tea.
After she asked him to leave her room, Casey threw a TV at her before heading for Mr Messenger's room where he carried out the attack, police said.
Afterwards, Casey was heard laughing and screaming in the car-park of the building before fleeing the scene.
He went off to buy drugs, police said, before heading to Aston where he climbed a gas holder but was talked down by officers and arrested.
Casey, of no fixed abode, was found guilty of murder and the assault of his ex-partner at Birmingham Crown Court on Monday and sentenced on Tuesday.
Det Insp Paul Joyce said: "Mr Messenger was recovering from injuries he had sustained in a recent collision and Casey, knowing that Mr Messenger was at his most vulnerable, brutally attacked him."
In a statement, Mr Messenger's family said: "Nothing will bring Chris back but we are glad that justice has been done."