Birmingham mosque attacks 'random criminal damage'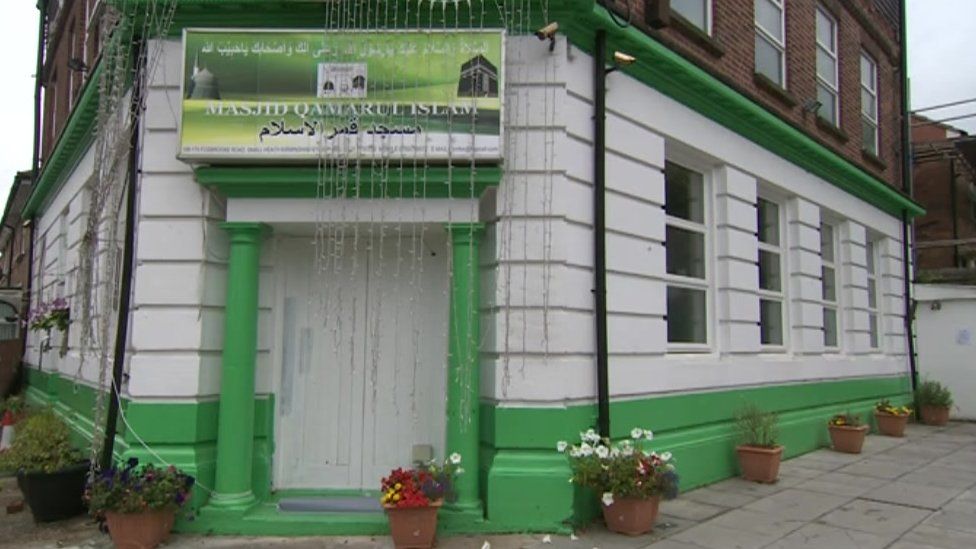 "Catapult" attacks on two mosques that left worshippers fearing a gunman are thought by police to be random acts of criminal damage.
Armed officers were deployed when the sites in Birmingham had windows smashed on Wednesday night.
On Thursday, the West Midlands force said the attacks were being treated as hate crimes and thought to be linked.
But similar damage to a house and car has led police to a different view.
Masjid Qamarul Islam, Birmingham, came under attack at 22:00 BST on Wednesday, with Al-Hijrah mosque, half-a-mile away, targeted 20 minutes later.
In a statement on Friday, West Midlands Police said it had received three further reports of damage to property, thought to have been caused by a catapult or pellet gun.
A house and parked car were damaged on Bankes Road, Small Heath, with a further property's windows damaged on Hob Moor Road; the street on which the Al-Hijrah mosque is situated.
Ch Supt Kenny Bell said: "We have found no links between the additional premises that have been attacked and the mosques that were previously reported, which leads us to believe that there may not be a racial motive, but rather that these could be random acts of criminal damage.
"However we remain determined to catch the offenders, as any of these incidents could have resulted in injury."
Imam Usman Hussain from Masjid Qamarul Islam said on Wednesday that he had heard a loud bang, adding: "Worshippers thought they were under attack by someone with a gun."
Related Internet Links
The BBC is not responsible for the content of external sites.