Birmingham killer 'said he might rape again'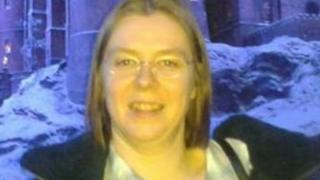 A convicted sex offender killed a nurse in her home weeks after he told probation staff he might rape again, a watchdog review has revealed.
Leroy Campbell, 57, raped and strangled Lisa Skidmore, attempted to murder her elderly mother and then set fire to the property in Wolverhampton in 2016.
Campbell was subject to supervision in the community having been released from prison four months earlier.
The review said there should have been positive action to protect the public.
Campbell, 57, of Moseley, Birmingham, had a string of previous convictions for offences including burglary.
After he was locked up last year for the rape and murder of Ms Skidmore, 37, and the attempted murder of her mother, Justice Minister Rory Stewart commissioned Chief Inspector of Probation Dame Glenys Stacey to review the case.
Her report details how Campbell was serving a life sentence imposed in 2000 when the Parole Board decided to direct his release.
The review did not criticise that, but the probation inspectorate flagged up "key failings" in the way Campbell was supervised after being freed.
The report said he had stated he was thinking of raping again and had been looking at, or had noticed, open windows.
"In our view that should have resulted in immediate, positive and firm action to protect the public - either an immediate move back to approved premises, or recall to prison," the review said.
Lisa Skidmore's sister, Alison Parker, said authorities should be held accountable "for their failure to prevent" the death.
She added: "As a retired clinical specialist I was held accountable for all my actions."
Prisons and Probation Minister Mr Stewart said he had met Ms Skidmore's family twice "to personally apologise" for failings.
He said: "I will ensure that we change our training, assessments and staff management."