Two probation staff suspended after Wolverhampton rape death review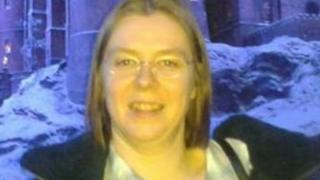 Two probation workers have been suspended after a woman was murdered by a convicted sex offender.
Leroy Campbell, 57, raped and strangled Lisa Skidmore, attempted to murder her elderly mother and then set fire to a property in Wolverhampton in 2016.
A watchdog review found the probation service should have acted to protect the public from Campbell.
Prime Minister Theresa May said his crimes were "horrific" and failings "should not have happened".
Campbell killed Ms Skidmore just weeks after he told probation staff he might rape again, the review found.
Speaking during Prime Minister's Questions on Wednesday, Mrs May said: "I understand that some action has already been taken, two members of the probation service have been suspended."
The HM Inspectorate of Probation review released on Tuesday said the public expects "the authorities will do their job properly, i.e. to take all reasonable action to keep risk to a minimum. That did not happen in this case".
The victim's brother, Jim Skidmore, said: "It's our sister and my mum's lost her daughter.
"This could have been anyone in the community because... the risks [were not] highlighted and [were not] acted on and Campbell could have had any female that he'd got his eye on."
Pat McFadden, Labour MP for Wolverhampton South East, said there were "catastrophic failures" in how Campbell was dealt with.
He described Ms Skidmore's death as "entirely preventable" and said she had been "let down in the most appalling way".
"He family has been left completely heartbroken by her loss," Mr McFadden added.
Justice Minister Rory Stewart said he had visited Ms Skidmore's family twice to personally apologise.
The report revealed Campbell, from Moseley, Birmingham, had six previous convictions for 11 offences including rape, burglary and attempting to strangle.
He had been released from prison four months before the attack, but told probation workers he was thinking of raping again, and had been looking at open windows.
Unacceptable and inexplicable
Instead of his remarks prompting an immediate recall to prison, Campbell was left "at large" despite a more junior probation officer consulting a senior officer over the comments, the report said.
When released, Campbell was not supervised at the highest level but at the lowest level, according to the report.
This meant "evaluation and record-keeping procedures were not followed properly" which was "unacceptable, and inexplicable", inspectors added.
Mr Stewart said: "I will ensure that we change our training, assessments and staff management."