Police officer sacked for £200 shoplifting spree in Birmingham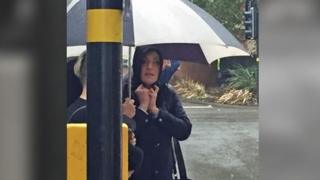 A police constable has been sacked for going on a £200 shoplifting spree while on duty.
Abigail Smith stole a £70 moisturiser from Selfridges in Birmingham as well as items from KIKO Milano and Superdrug, a misconduct hearing heard.
Ms Smith claimed she had been under a lot of stress, resulting in months off work, and it was a "cry for help".
She was dismissed without notice from West Midlands Police for gross misconduct.
The hearing was told Ms Smith stole the moisturiser from the store in the Bull Ring shopping centre when she was supposed to be working.
She was given a caution for theft on 12 May ahead of Friday's hearing at the force's headquarters.
Dismissing her, Chief Constable David Thompson said: "I'm sure it is very difficult you being here today. This case is one of gross misconduct because it is a criminal offence and one of dishonesty.
"You are very accountable for your actions.
"It is a breach of public trust. You were shoplifting while on duty."
A statement read on behalf of Ms Smith, who claimed she had been "let down by the force", said: "Firstly, I would like to take the opportunity to apologise. I can only stress I wasn't in the right frame of mind.
"I believe it was a cry for help.
"I felt as if a burden had been lifted and people could see I needed help."