HMP Birmingham: 'Inhumane jail left prisoner with sores'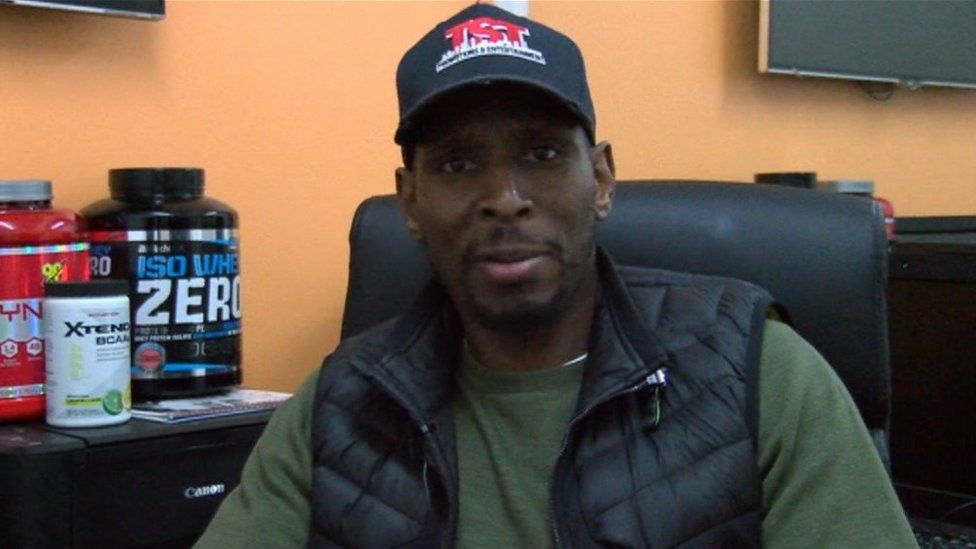 A prison described by one inspector as the worst he had ever seen is so filthy two months after a government takeover, an inmate says he left the cockroach-ridden site with sores to his groin.
Anthony Robinson said inmates at HMP Birmingham used pages of The Koran and The Bible as makeshift cigarette paper.
According to the Prison Officers Association (POA), the takeover has already seen improvements.
But Mr Robinson, released last week after serving three weeks for assault, said hygiene was poor at the prison and there were cockroaches in his cell.
"Living with these things, it isn't nice, it's inhumane," he told BBC Sunday Politics West Midlands.
"There should still be cleanliness regardless where you go."
He said "brown and murky" water put him off washing his underwear, which he said he would "recycle" by turning inside out.
"I came out with some sores in between my groin due to the uncleanliness of the boxer shorts and the heat."
The government took over the running of the site after inspectors found blood, vomit and rat droppings on floors, along with cockroaches and an overpowering smell of drugs.
Chief Inspector of Prisons Peter Clarke described it then as the worst prison he had visited, citing "appalling" failings and a feeling that at "any time violence could break out".
He also raised concerns over prisoner deaths. It is thought that four of the seven deaths at the category B jail in 2018 have been drug-related.
Mr Robinson said he had seen prisoners sell meals "for this [Black] Mamba stuff".
All post for inmates is being photocopied to try to prevent paper soaked or sprayed with illegal synthetic drugs, such as Spice or Black Mamba, coming into the jail.
As outlined in the government's action plan, a new governor was brought in, 30 extra staff were deployed and capacity was cut to 900 prisoners.
Two trainee officers have since been dismissed for allegedly smuggling in contraband.
Duncan Keys, POA assistant general secretary, said he welcomed the removal of any "corrupt officers" and praised new governor Paul Newton for "ensuring the basic security protocols are being adhered to".
He added: "Prisoners now know what's required of them, when they are going to be coming out of their cells, when they're required to go back in."
The prison is set to be returned to G4S when sufficient progress has been made, but Mr Keys says employees want the jail to remain out its control.
"The main concern that I've picked up from staff is that if this prison goes back into G4S' hands, we're just going to roll the clock back seven years and start again to witness the downward spiral of this prison."
Related Internet Links
The BBC is not responsible for the content of external sites.