Birmingham pub bombings: Inquests to start next year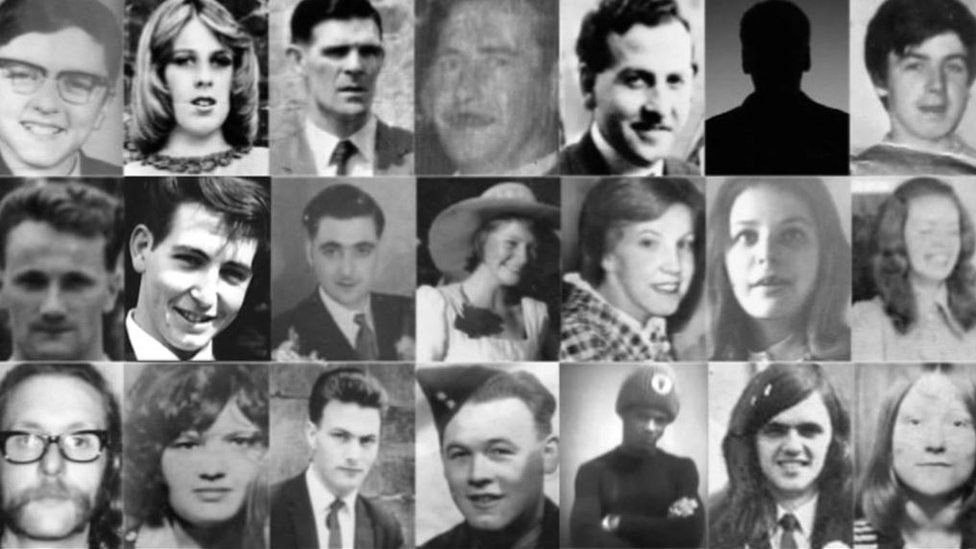 Full inquests for the 21 victims of the IRA Birmingham pub bombings in 1974 will begin next year.
A hearing was told that nine weeks of inquests will start on 11 February.
Judge Sir Peter Thornton QC, who will hear the inquests, was told lawyers for the families are seeking unbroadcast footage of an ITV documentary which named two of the alleged bombers.
During the hearing, the judge was also told it would be for him to rule on whether any evidence containing "sensitive information" from government bodies, such as MI5 or West Midlands Police, would go before the inquest jury.
Two bombs planted by the IRA on 21 November 1974 ripped through the Mulberry Bush and Tavern in the Town pubs, killing 21 and injuring 182.
The Birmingham Six were jailed for the murders and served 17 years behind bars before their convictions were quashed.
An inquest was opened days after the bombings, but adjourned because the case was subject to a criminal investigation.
Despite the subsequent overturning of the verdicts, the inquest was never resumed.
Nobody has ever been brought to justice for the attacks, but a recent ITV documentary by journalist Jon Ware identified two suspects.
On Wednesday, Peter Skelton QC, counsel to the inquest, told Sir Peter it would be "flexible" in following where any evidence led on key questions such as which organisation may have carried out the attacks, and whether the police or British state were forewarned of the bombings.
Related Internet Links
The BBC is not responsible for the content of external sites.