Murder charge over man found injured in Smethwick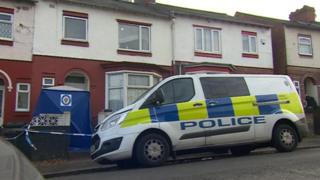 A man has been charged with the murder of an unidentified male thought by police to be aged 70.
It follows Friday afternoon's discovery at property in White Road, Smethwick, of an injured man who later died in hospital.
A post-mortem examination showed he died from a "blunt force injury", the West Midlands force said.
Palvinder Hayre, 50, of White Road, Smethwick, is set to appear at Dudley Magistrates Court on Wednesday.
The force, which is appealing for information, says the dead man is yet to be formally identified.