Birmingham MP calls for homelessness 'Kane's Law'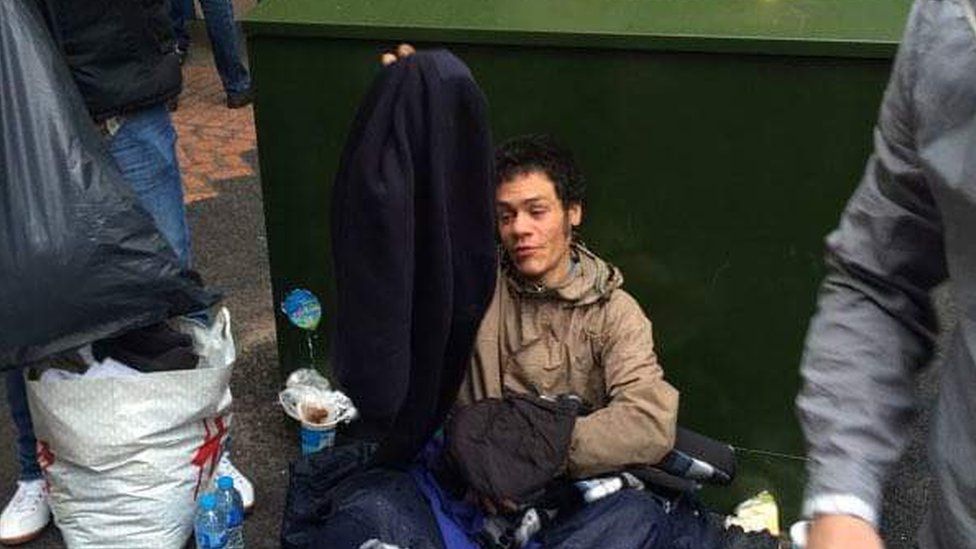 An MP has called for tougher action to stop people from becoming homeless, which he called a "moral emergency".
He said the "cracks are so big" between services and called for more action to prevent rough sleeping.
Mr Byrne said he had the backing of all 10 of the city's MPs and would raise it with the housing minister.
"Kane was a beautiful young man who fell through the cracks," he said.
"The cracks are so big, many people are falling through and that's an injustice we've got to end."
However, Mr Byrne said plans needed to be "bolder" with a greater focus on preventative action, starting with a more joined-up approach from different services.
Sorry, your browser cannot display this map
"We need public agencies to work together to stop people becoming homeless in the first place," he said.
"We've got to do what we can to make sure the safety net is woven a lot tighter than it is today."
Kane's Law was discussed at a homelessness summit on Friday with Birmingham MPs as well as representatives from the city council and the region's homelessness charities.
Mr Byrne said he would be raising the idea at a meeting with Mr Brokenshire.
Minister for Housing and Homelessness, Heather Wheeler, said the government is changing the law to require councils to provide earlier support to vulnerable people and is piloting a homelessness scheme in the West Midlands.
The West Midlands Combined Authority said it was unable to comment at the moment.
Related Internet Links
The BBC is not responsible for the content of external sites.