Coronavirus: West Midlands Police officer leaves hospital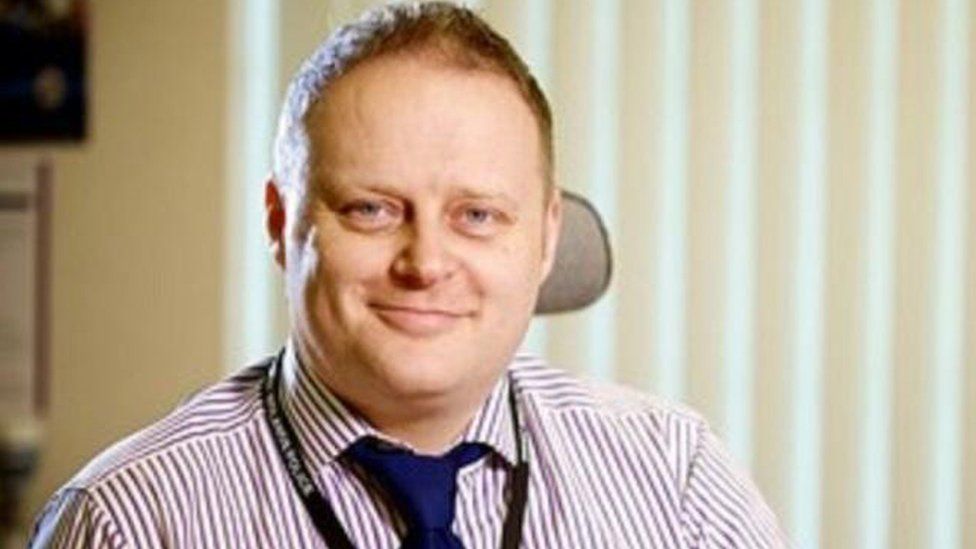 A senior West Midlands Police officer has left hospital after undergoing intensive care treatment for coronavirus.
He said he had suffered "frightening episodes of breathlessness and dizziness".
But after 13 days on a ventilator, he has been discharged on Tuesday and reunited with his family.
In a tweet, Mr Dolby, who is in charge of the force's criminal justice services, said he had received "a lovely send off" from NHS staff.
He had posted a video showing his surroundings in his isolation ward when he was first admitted to hospital
The force said on 11 April he had been taken off his ventilator and was awake.
He has received numerous messages from colleagues and well-wishers during his time in intensive care and plenty more now he has been discharged.
This brought a tear to my eye!!! I'm not sure how you came into my twitter life, but I have followed every tweet since you felt a bit unwell!!!! I'm so very pleased for you and your family!!! How exciting!! Please take it very easy and rest a lot!!! Whoop whoop xx

— Kim Woodgate (@Kimmyatmtwd) April 21, 2020
Related Internet Links
The BBC is not responsible for the content of external sites.