Darren Constantine said murdered Julie Webb 'fell down the stairs'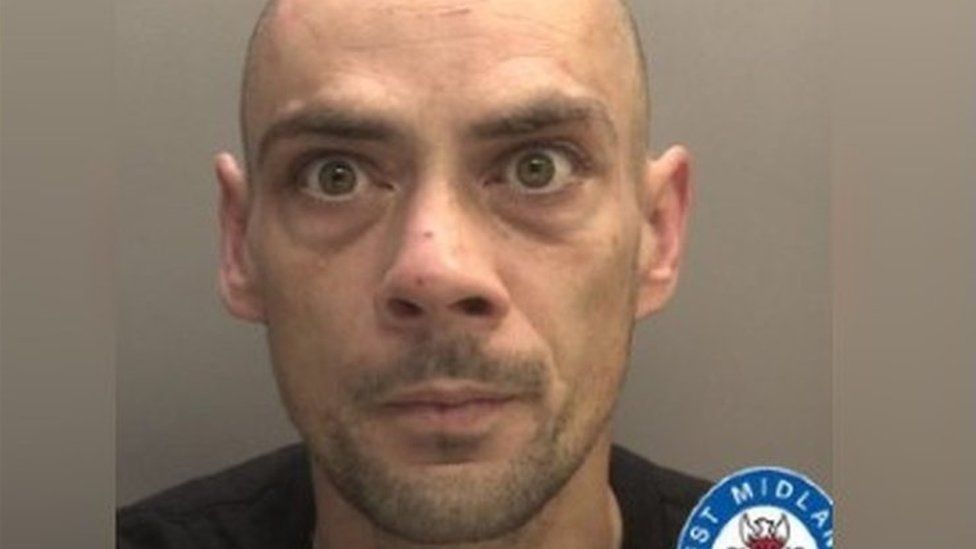 A man who claimed his partner suffered catastrophic head injuries in a fall has been found guilty of her murder.
Julie Webb, 44, was found unconscious at her home in Handsworth, Birmingham, in January 2019. She died the next day.
A year later, 38-year-old Darren Constantine was charged with her murder after a pathologist found her injuries were inconsistent with his account that she had fallen down the stairs.
Constantine was found guilty at Birmingham Crown Court on Tuesday.
"This was a really complex case where initially it looked as though Julie's injuries were consistent with that of a fall," said Det Insp Jim Mahon, from West Midlands Police.
"However a post-mortem examination proved Julie died as a result of a number of injuries causing severe head trauma."
Constantine, of no fixed address, claimed he had no idea how Ms Webb suffered her injuries at her Albert Road home, despite his own face being covered in scratches, police said.
He was also placed at the scene by blood distribution analysis and police said he also admitted dragging his partner down the stairs during his trial.
Police praised a number of witnesses who "showed bravery" in providing evidence, despite fearing the defendant.
"I hope this outcome shows that domestic violence of any sort will not be tolerated and we will do all we can to bring abusers to justice," Det Insp Mahon said.
Constantine is due to be sentenced on Friday.
Related Internet Links
The BBC is not responsible for the content of external sites.