Sir David Thompson urges change to Covid protest rules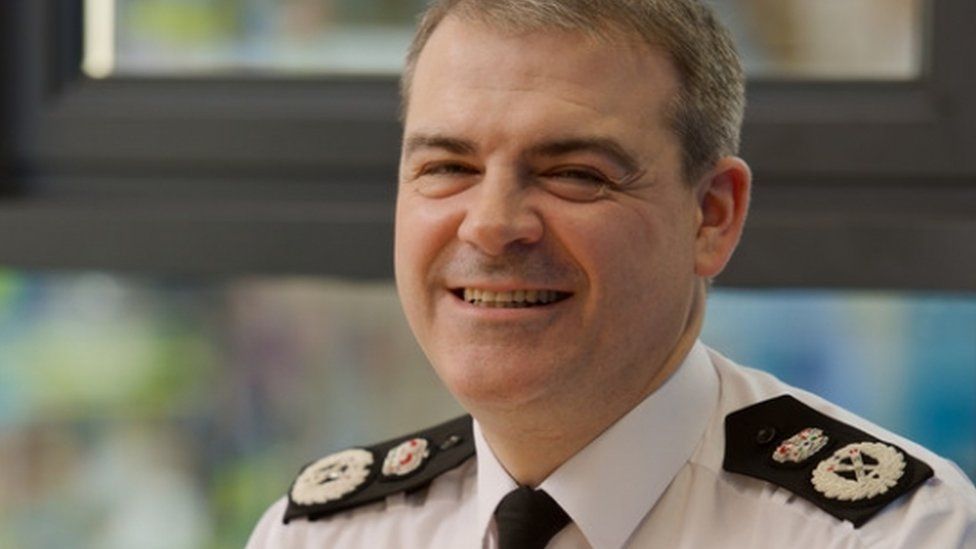 Current rules around public gatherings must be changed, the chief constable of West Midlands Police has said.
Sir David Thompson said the law "needs realigning quickly and irreversibly" to match "the freedoms expected in the country on protests".
Similar events were cancelled in Coventry and Birmingham under the current Covid-19 legislation, he said.
Sir David said officers use discretion to balance the risk of Covid infection, public safety and legal obligations at protests, but then those decisions are judged and "we are challenged for being either 'woke' and over tolerant, or cracking down too hard."
Four people were arrested for public order and Covid offences on Saturday, after crowds gathered on Clapham Common.
Speaking at the West Midlands Police and Crime Commissioner board meeting on Tuesday, Sir David said: "I make no comment on the Met's response at Clapham Common, as it is subject to review.
"I do however think Parliament need to review the regulations governing public assembly under Covid regulations so they are quickly realigned with the freedoms expected in the country on protests.
"This cannot now wait until June."
The police cannot work with organisers to facilitate an unlawful gathering, but "when feelings are high", people will still gather and "feel they have a good reason for this", he said.
"The police cannot and should not be expected to make choices based upon the merits of individual events. All gatherings pose the same infection risk.
"It is difficult to get this right in everyone's eyes as people bring their own views and values to the merits of each case," Sir David added.
Related Internet Links
The BBC is not responsible for the content of external sites.