Boy, 11, faced 85-mile trip from Manchester to Birmingham school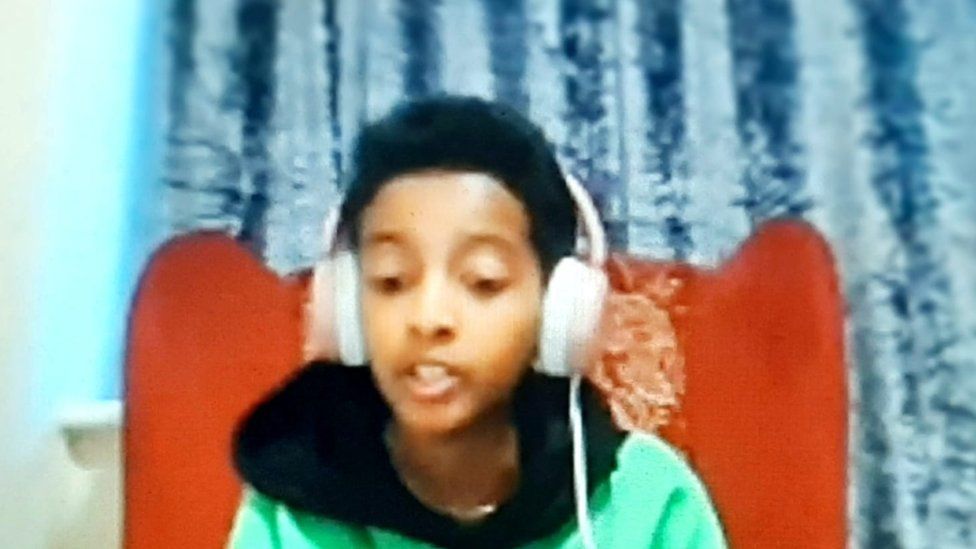 A young boy had to make a four-hour round trip to school after his family was placed in temporary accommodation 85 miles away.
Isaac, 11, and his family were placed at a B&B in Manchester by Birmingham City Council due to a lack of social housing available in the city.
"By the time we got home we just went straight to bed," he said.
The council said the national housing crisis had created "significant challenges" for all local authorities.
''Our family has stayed at eight different places," Issac said.
"There was one B&B where we stayed for two months in Manchester, but we still had school here in Birmingham which took us two hours to get there and two hours to get back."
Isaac told an event, organised by the charity Citizens UK: Birmingham, that his younger brother had spent all of his life in different homeless accommodation.
The two-month placement in Manchester happened after his mother approached the council for help finding emergency accommodation.
"A year ago, we were in a bed and breakfast, we were all in one room, all six of us.
"There were not enough bed spaces. I slept on the top bunk because there were cockroaches, and I didn't like it," he said.
The event was organised to issue a list of "citizens demands" to candidates standing to become the next West Midlands Mayor and Police and Crime Commissioner.
Andy Street, the Conservative candidate for West Midlands Mayor, said hearing Isaac speak showed "how much work still has to be done to provide affordable housing."
Liam Byrne, the Labour candidate described the stories as "heartbreaking" and a "complete scandal."
The city council said: "Our strategy going forward is very prevention focussed, working closely with private landlords to expand our portfolio to source good quality and affordable accommodation through our Help to Rent scheme and running a number of additional schemes that enable households to remain in their home."
Related Internet Links
The BBC is not responsible for the content of external sites.