Ironbridge Gorge trust shares culture funding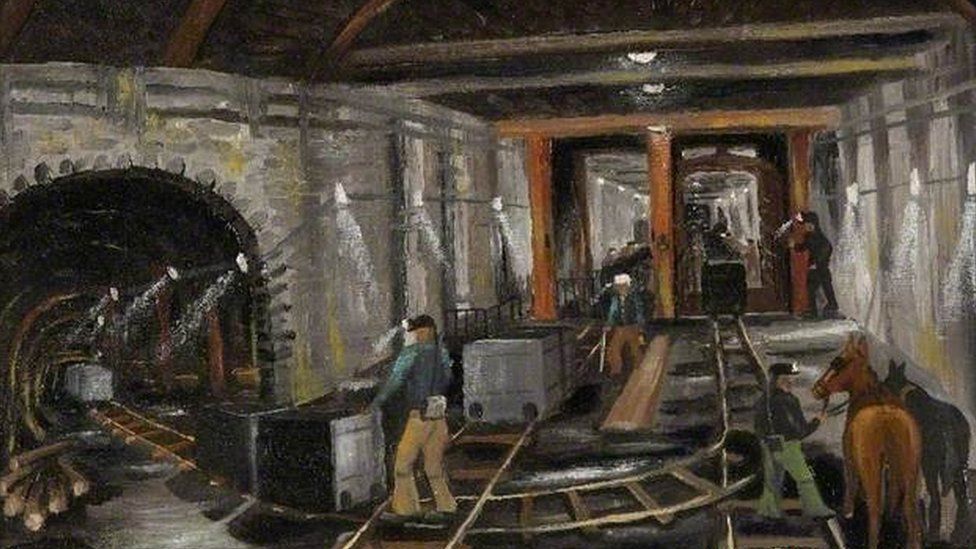 Shropshire's Ironbridge Gorge Museum Trust will get a £1m share of £400m emergency government culture funding.
More than £32m will go to organisations in the West Midlands region in the Culture Recovery Fund's latest round.
Birmingham Museums Trust, which has nine venues, was awarded over £820,800.
Other recipients include the National Memorial Arboretum in Staffordshire, with £687,700, and the 125-year-old Grade II-listed Wolverhampton Grand Theatre, which will receive £568,357.
A total of 2,700 English culture and heritage venues will share the latest round of the fund.
The Ironbridge Gorge trust, which runs ten museums, is to get £1.14m.
Considered by many to be the birthplace of the industrial revolution, in 1986 Ironbridge Gorge was made a Unesco World Heritage Site.
The Wolverhampton theatre money would help it to reopen and offer "small scale, socially distanced events.. and to return to community engagement activities", the Department for Digital, Culture, Media & Sport (DCMS) said.
Other theatres to benefit include Birmingham Repertory Theatre, with more than £553,600, and the Belgrade Theatre trust in Coventry, which is to receive £485,100.
The City of Birmingham Symphony Orchestra will get £480,000 and Services For Education in the city is among other musical ventures in the region being given cash, with £656,000.
This is the last major tranche of money to be awarded from the £1.57bn Culture Recovery Fund that was announced last July.
In his Budget in March, Chancellor Rishi Sunak announced a further £300m for the fund, which is yet to be allocated.
Elsewhere in the region, Worcester Cathedral has been awarded £482,900, with Lichfield Cathedral having £364,400.
Cinemas to benefit include The Red Carpet Cinema, Lichfield, which "screens mainstream and arthouse titles in a rural area with few other cinemas" and is to receive more than £209,600, the British Film Institute said.
Related Internet Links
The BBC is not responsible for the content of external sites.