Wolverhampton enters race to become 2025 UK City of Culture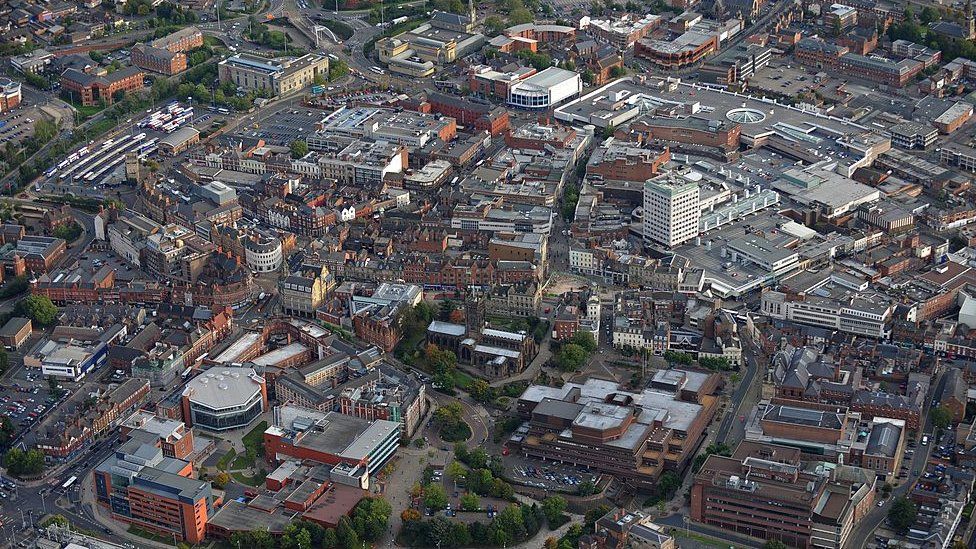 Wolverhampton will bid to become UK City of Culture in 2025.
The city council leader Ian Brookfield said it had bold plans to become an "events city" with a growing international profile.
The local authority is leading the bid with the support of education secretary and South Staffordshire MP Gavin Williamson and local arts groups.
But Mr Brookfield said the judges might look outside the West Midlands after awarding Coventry the title for 2021.
"Wolverhampton is a fantastic, culturally rich, diverse and dynamic city that's going places," he said.
"We have worked hard to create momentum on this to build on the very strong foundations we know we have."
The city has recently invested in its Civic Hall, railway station and transport hub and Mr Brookfield added: "We have a strong case to make both in terms of the amazing cultural assets we already have in the city, our bold plans for becoming an 'events city' in the future."
Mr Williamson said: "Making Wolverhampton the UK's next City of Culture would bring well-deserved recognition to the city.
"This would not just benefit this dynamic and culturally diverse city but would also bring visibility, benefits, and opportunities to the West Midlands, including my own constituency of South Staffordshire."
The council has sent a formal expression of interest to the Department of Digital, Culture, Media and Sport, setting out how the city plans to boost the local music, creative and digital sectors.
It will now start to put together its full bid.
Bids are also expected from Durham, Southampton, Lancashire, Wakefield, Cornwall, a joint bid from Exeter and Torbay, and a cross-border consortium of local authorities spanning the England-Scotland border.