Covid-19: Wolverhampton Caribbean community holds memorial service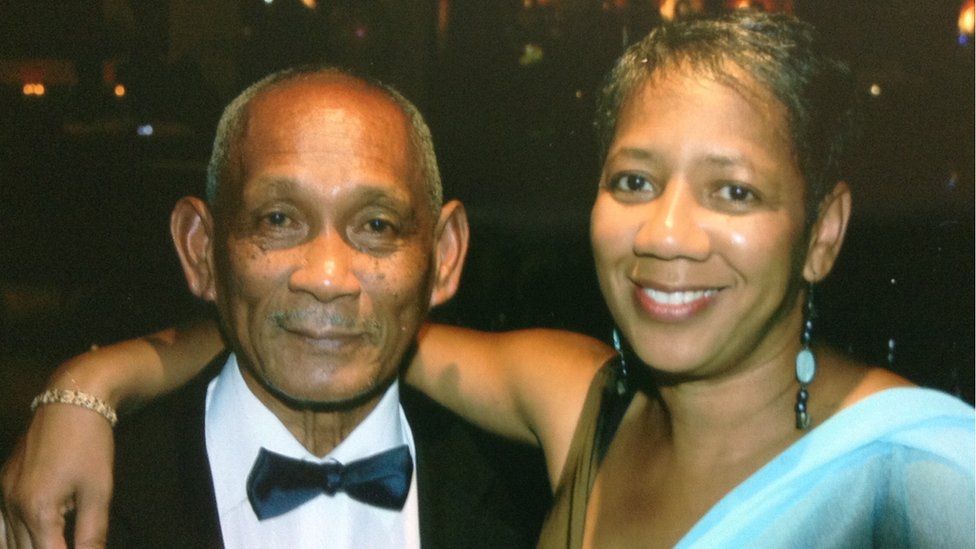 A memorial service will be held for members of a Caribbean community who were denied a normal funeral because of Covid restrictions.
The Wolverhampton Caribbean Community Memorial Trust said it was important because funeral gatherings were "an integral part of the tradition and culture of the Caribbean population".
Its chair, Angela Verley, expects up to 300 people to attend the service.
It will include a roll call of those in the Caribbean community who died.
Mrs Verley lost her own father, Rupert Lue, on 9 March 2020.
"Although it didn't say Covid on his death certificate, we were sure that it was," she said.
Ms Verley hoped to give the popular 87-year-old, who had come to live in Wolverhampton in the late 1950s, a funeral for between 500 and 600 people.
But because of coronavirus restrictions they were only given 40 minutes by his grave, with no guests.
"It didn't feel like we'd done enough for him," she said.
By April 2020 she came to know of at least 40 people from the community who had died, so she set up the Wolverhampton Caribbean Community Memorial Trust to arrange a proper service of remembrance when restrictions came to an end.
The group also paid for a memorial bench and memorial lapels, using money from donations.
Alric McCabe's mother Winifred Downie was 103 when she died on 1 January 2021.
Her death was not Covid-related but only a handful of mourners could attend.
Mrs Downie had often said to her family: "One thing I would like is a good send off."
"Even now I feel quite tearful that we couldn't give her the send off she deserved," Ms McCabe said.
She said the community service organised by the Community Memorial Trust was "wonderful."
The names of more than 75 people are expected to be read out in the roll call at Gloucester St Church of God Prophecy on 25 July and Mrs Verley said that was just the tip of the iceberg, because not all families had asked to be included.
"Practically an entire generation has been wiped out in just over a year, with very few elders now remaining," she said.
"This service will be a step towards doing what should have been done."
She added: "I think my dad will be up there, looking down and smiling."