Walsall councillor blocked from deputy mayor role due to mental health issues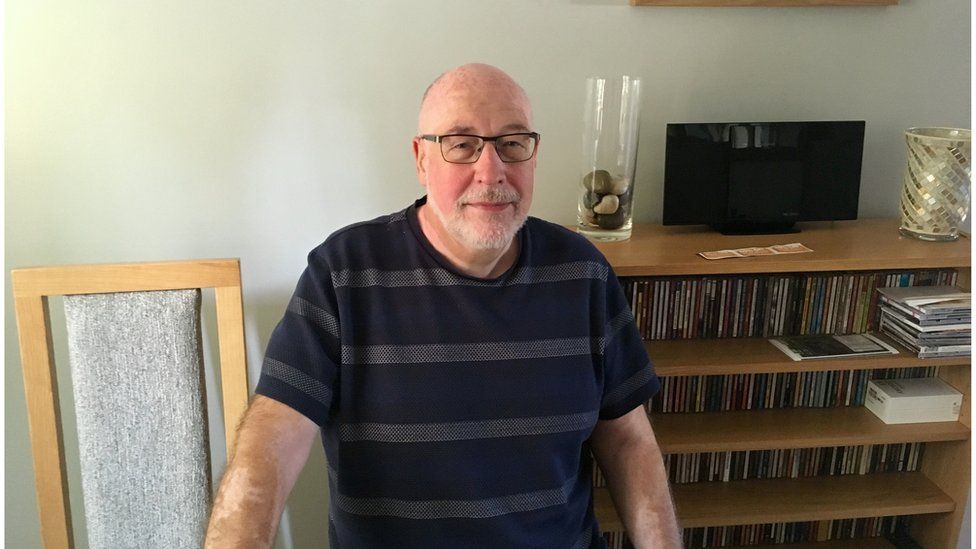 Moves to block the election of a deputy mayor, who has been open about his mental health struggles, shows an "archaic attitude", a councillor said.
Ruling Conservatives at Walsall Council objected to Labour councillor Sean Coughlan taking up the position, citing his previous problems.
Mr Coughlan said it showed an "archaic attitude" to mental health.
Council leader Mike Bird said the authority took the issue seriously and the decision had been a democratic one.
The vote, at a full council meeting earlier this week, was described by former Labour PR man Alistair Campbell as "disgusting".
Mr Campbell, who has been open about his own mental health struggles, posted about the decision in Walsall on Twitter, prompting hundreds of retweets.
In a letter explaining the decision, Conservative council leader Mike Bird said he and party colleagues had been accused by Mr Coughlan of pushing him towards suicide and did not want to be in that position again, the Local Democracy Reporting Service said.
Mr Coughlan, 64, said the decision to block him hurt, but he was in a better position now than he had been for the last three years.
"What's been positive are the messages on social media," he said.
"I've had messages saying how good it is for men talk about mental health, and have had positive messages from strangers saying what a terrible message this is sending out to people.
"But this is where we are. I will continue to support and help people with mental health problems."
The former miner said his problems started from about 2016, when he was council leader and having to deal with making some big council cuts.
He was also working full time running the Palfrey Community Association, which he said got harder and harder as austerity hit.
The centre eventually closed and he said some council members began alluding to money missing from the centre, which added to the stress.
"I was accused of costing the council a million pounds.
"Receivers came in and their report said every penny was accounted for, but the organisation ran out of money."
Ignoring the signs of stress, and turning to alcohol and painkillers meant he started to have thoughts of suicide, he said.
"My mental health issues started long before any problem with the [council] administration," he said.
"I did blame the Tory party in Walsall, in their campaign in the local elections of 2018 and 2019, of using what happened at the community centre for tipping me over the edge and considering suicide. That is how I felt."
Mr Coughlan's wife Diane, also a councillor, said she found the situation really sad.
'Need more conversations'
She added that references she had heard to her husband's "alleged mental health difficulties" made her angry.
"To have it questioned is despicable," she said.
"We need to see more conversations about this, especially for men.
"But also we need some real, proper, mental health care. The counselling service we used is a charity and they are now inundated with calls and referrals from a hospital. The NHS should be able to provide this."
Mr Bird said blocking Mr Coughlan's appointment as deputy mayor had been a democratic decision by his whole party group.
In the meeting, he said the council would invest an additional £1m over the next three years to support mental health wellbeing in the community.
"We do take mental health seriously and we're investing to prove that and will continue to do so," he said.
Independent Walsall councillor Pete Smith also voted against Mr Coughlan and said his decision was not due to Mr Coughlan's mental health problems, but due to his record as council leader.
Related Internet Links
The BBC is not responsible for the content of external sites.