Driver sold stolen Land Rover in Solihull car exchange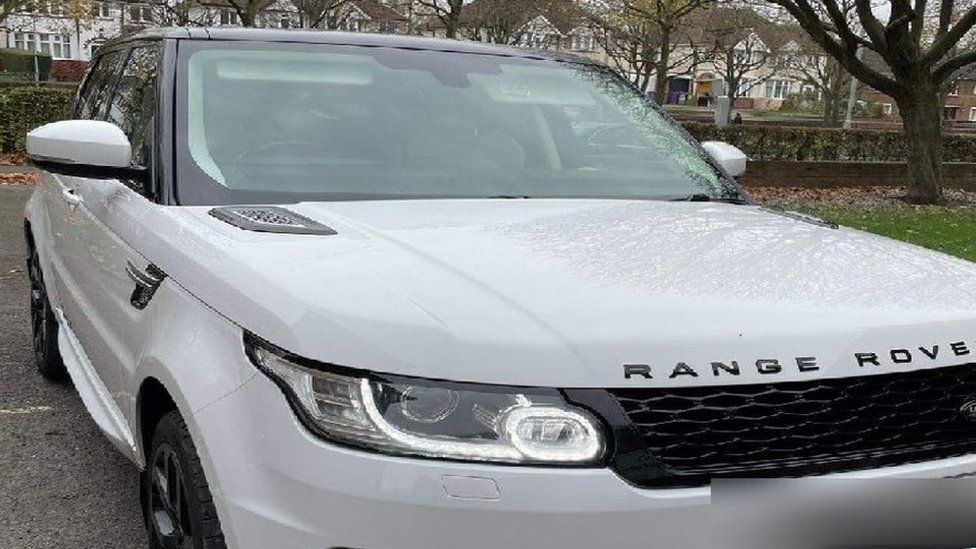 A man was duped into selling his Range Rover for a stolen model in a car swap.
Police said the victim met up with a man in Solihull who he thought was a buyer after listing his car for sale.
In a part-exchange, the man handed over cash and a Range Rover Sport which the 24-year-old victim later discovered had been stolen in Birmingham last month.
West Midlands Police duped the fraudster into returning the car under the guise of buying it back and arrested the suspect at the scene.
"I thought I'd carried out enough checks to ensure the car was genuine and it came as a real shock to find I'd been conned," the victim said.
He'd made the exchange on 27 November and only realised when, back home in Oxford, he spotted a discrepancy with the engine number.
However he said everything else, from the logbook to the VIN numbers, appeared genuine.
"It's been a wake-up call for me about due diligence when buying a car independently," he said.
On 3 December, with the help of police, he arranged to meet the fraudster and an accomplice pretending he needed to buy back the car for a relative. Police pounced when the suspects arrived at the car park rendezvous.
West Midlands Police said the stolen car had been seized for forensic examination and several phones and electronic items had been recovered from a 38-year-old suspect's home. He has since been released under investigation, while a second man is still at large.
"I'm pleased we've helped get the car back for the victim as it's very unlikely he would have been able to claim on his insurance given the circumstances of the theft," Sgt Mark Heard said.
Police urged people to be aware of the risks when buying a car.
Related Internet Links
The BBC is not responsible for the content of external sites.