Abdul Elahi: Blackmailer considered 'abhorrent' abuse as a job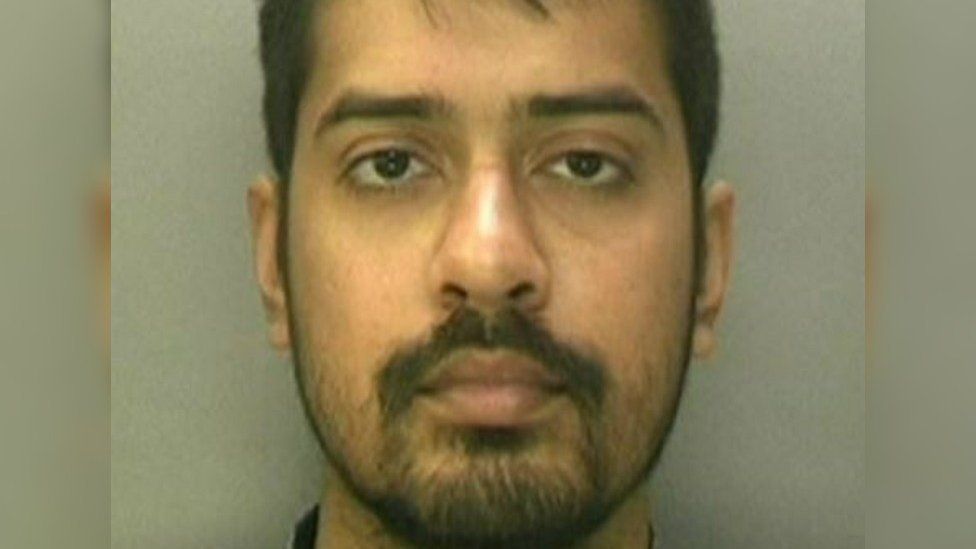 An online blackmailer who carried out "sickening" and "abhorrent" sexual abuse regarded his crimes as a job, a court has heard.
"Exceptionally dangerous predator" Abdul Elahi targeted almost 2,000 victims amassing images of sexual acts before selling them to paedophiles.
The 26-year-old had said he was "trying to make as much money" as he could.
Elahi, 26, formerly of Allcroft Road, Sparkhill, Birmingham, is due to be sentenced later.
A sentencing hearing on Thursday heard Elahi had admitted threatening some of his victims, interacting with them in an "intense, messed-up way".
Parts of his interviews with law enforcement agencies were read to Birmingham Crown Court on Thursday by prosecutor Adrian Langdale QC.
He told the hearing Elahi said he had "needed to push" his victims in order "to speed it up", telling officers: "I was doing tens of these in one night so it was all copy, paste ... send the video.
"I was trying to make as much money as I possibly could."
It is believed he tried to exploit victims in 34 countries, with more than 500 from the UK and almost 2,000 identified altogether in the UK and US.
A statement from a National Crime Agency investigator, summarised for the sentencing judge, described Elahi's offending as "by far the most abhorrent" the officer had ever encountered.
The sexual acts Elahi pressured women and girls into performing - some involving youngsters - were "the most graphic, upsetting and sickening sexual abuse of very young children that I have had to view in my 34-year career", the officer said.
The prosecution called him an "exceptionally dangerous predator."
The hearing continues on Friday.
If you have been affected by the issues raised in this article, help and support is available via BBC Action Line.
Related Internet Links
The BBC is not responsible for the content of external sites.