Phased return of West Midlands Metro services after cracks found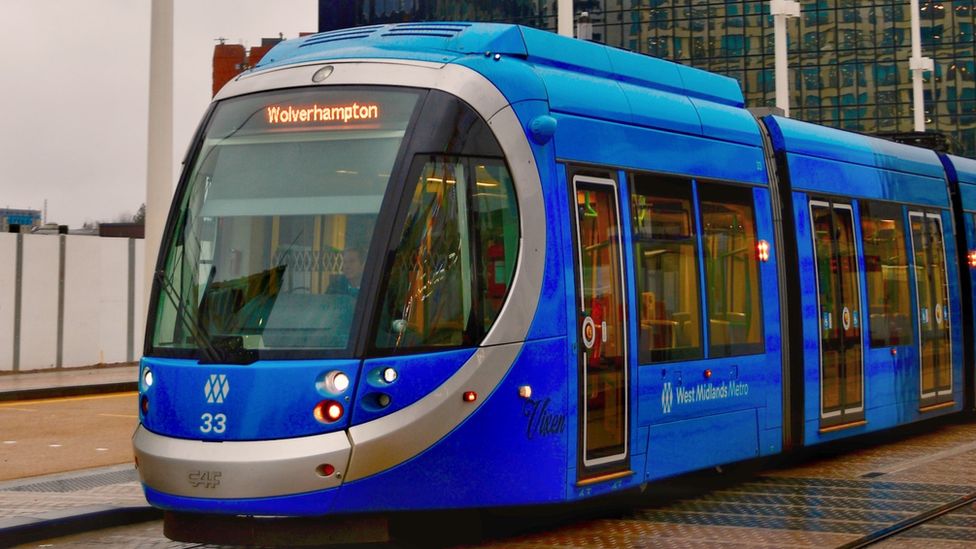 Some tram services in the West Midlands are set to resume next week after being suspended for a month.
No trams have been running on the network between Birmingham and Wolverhampton after cracks were discovered on vehicles.
Operator West Midlands Metro said nearly half of the fleet had been repaired, with work continuing on the remainder.
The firm was unable to confirm when a full service would return.
It apologised for "continued inconvenience".
The total suspension of services came after temporary repairs had to be carried out in June as well as unrelated track replacement works which meant services stopped running between Birmingham Library and Bull Street.
The 21-vehicle fleet had to be removed from the network after a "mechanical problem" was identified relating to weakness in the metal on each tram.
Eight million journeys were made on the network in 2019-20, according to figures from the Department for Transport, and Metro passengers have instead been having to rely on local bus and train networks.
West Midlands mayor Andy Street said the last month had been "incredibly frustrating for Metro passengers" and he personally apologised for the disruption.
West Midlands Metro said it was working with the tram manufacturer to "complete both the repairs and testing process as quickly as possible".
It added that as well as the repaired trams, it was planning to introduce some new vehicles which it said were in the final stages of testing.