Home working to impact Birmingham businesses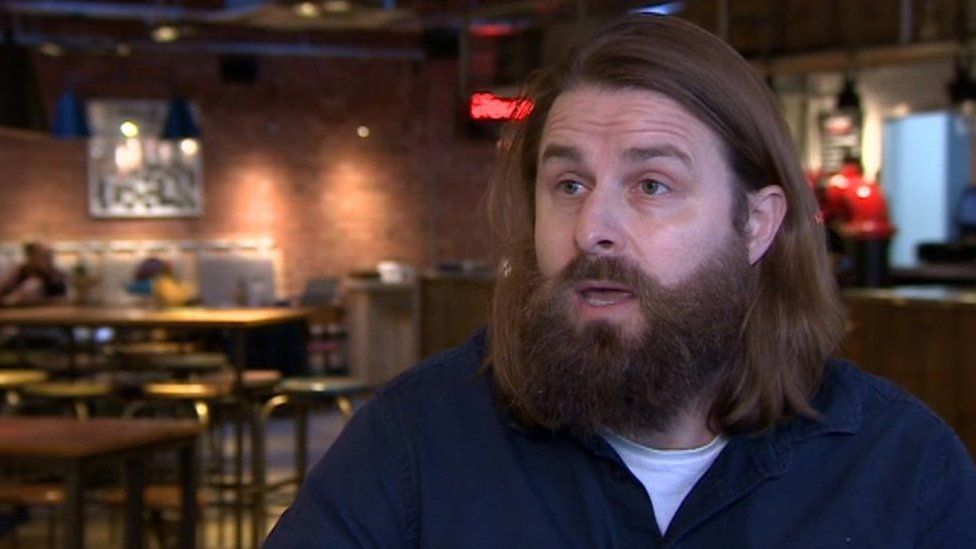 Some businesses in Birmingham fear they will lose customers before Christmas following changes to Covid rules.
Purecraft Bar & Kitchen in the city centre said it was seeing up to about 30% cancellations.
Caterers at The Colmore Building, an office block accommodating 3,000 people, currently see about 800 people.
People in England should start working at home again if they can, the government said, under plans to tackle the spread of the Omicron variant.
Paul Brazier, from Purecraft, said it was reliant on people working in the business district.
He added: "It's gonna impact us considerably, people working from home. We've seen that previous when the government made those decisions last time and we're gonna see that again.
"It's heavily impacting on our business and we're seeing up to about 30% cancellations of our bookings now."
Caterer Lee Thomas from The Colmore Building said: "Throughout the whole of lockdown we've been in and out kind of three or four times and we've built it back up again, so as of January we'll start again and do it again."
Michelle Dalton, from Rockfine Group Ltd, heads up a firm of management consultants helping businesses who are looking to find new revenue streams.
She stated the government was "giving us the flexibility to make the best decision for our team and for our business" and the company would have a work-from-home arrangement from Tuesday.
Ms Dalton said while home working reduces virus transmission "we also have to balance that with the wellbeing of our employees... and then the needs of the business to have team working together, sharing ideas effectively".
Rockfine Group project executive Georgia Greenburgh is prepared to do what it takes to avoid another a lockdown.
She said: "[This] time we will hopefully have some kind of like social interaction, it's not just like being trapped in your house again, so yeah not much resentment.
"I like understand that we have to do [it]. It's just frustrating more than anything, it's just like constantly stopping and starting in what's meant to be like [an] exciting time of your life."
Related Internet Links
The BBC is not responsible for the content of external sites.