Hopes to revive school refurbishment plans in Sandwell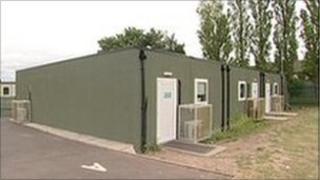 A West Midlands council leader hopes to revive school rebuilding projects scrapped by the government.
Sandwell Council Leader Darren Cooper will meet Education Secretary Michael Gove next month to discuss the Building Schools for the Future (BSF) programme.
Nine school refurbishment schemes were scrapped from Sandwell's BSF plan at a loss of £120m investment.
Mr Gove has apologised over a mistake which put the nine schools on a list of approved projects.
Mr Cooper said children's education was suffering in schools which were in need of repair.
"I want to keep this situation with BSF alive," he said. "We can't expect young people to achieve and fulfill their maximum potential in these schools' environments."
'Absolutely devastated'
The area was one of the hardest hit boroughs after Mr Gove halted the projects after previously saying they would go ahead.
Mr Gove announced on 5 July that more than 700 projects would not go ahead, saying the BSF scheme had been plagued by "massive overspends, tragic delays, botched construction projects and needless bureaucracy".
In Sandwell, the nine schools were included on a list of approved projects published by the Department for Education
However, the next day they found out this was a mistake.
Mr Gove "apologised unreservedly" to local authorities for the error.
Mr Cooper said parents and children in Sandwell had been "absolutely devastated" at the decision and said Mr Gove should also apologise to them.
Council representatives will travel to London for the meeting in August.