Sandwell Council joins legal action over schools axe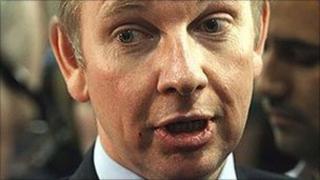 Sandwell Council is to join three other Labour-run English authorities taking legal action over the scrapping of school rebuilding projects.
The £55bn Building Schools for the Future scheme was axed in July, affecting about 700 projects.
On Tuesday, Nottingham, Luton and Waltham Forest councils announced they were seeking a judicial review.
Errors in a list of scrapped schemes initially led Sandwell to wrongly believe its projects had been spared.
'Good faith'
Sandwell Council leader Darren Cooper said: "We are taking legal action because the government's decision is irrational, unfair and shortsighted."
He questioned why the government had chosen to halt schemes which had not been signed off by 1 January 2010.
This cut-off was for BSF "repeat waves", like Sandwell, where local authorities with building programme split into two or three separate waves had not reached financial close.
For all other BSF projects, the cut-off was those which had not reached financial close by date of Education Secretary Michael Gove's announcement on 5 July.
"If we had been told that was the deadline [1 January], we would have met it," said Mr Cooper.
"Instead we did what we were told and spent money on preparatory work in good faith.
"Given the circumstances, we believe we have no alternative but to mount a legal challenge."
In response, Mr Gove said he quite understood why the council felt the need to seek a judicial review.
"But the decision that was taken is a way to ensure every local authority was treated in the same way," the education secretary said.
Millions 'wasted'
"There will always be an authority which fell just short of the line that has had to been drawn."
When the Building Schools for the Future scheme was halted, it meant rebuilding and improvement projects being cancelled across England.
Shortly after the announcement in July, Mr Gove apologised about the confusion over which projects were being scrapped, as the initial list contained mistakes.
Local authorities and construction companies were angered that they had spent money planning new projects which were then stopped.
Councils estimated they had wasted £160m in cancelled projects, while the construction industry complained it had lost £100m.
Nine schools in Sandwell were among those scrapped from the BSF plan.
One head teacher, Miriam Mole at Manor Foundation School, said pupils were using temporary classrooms which were 40 years old.
Dai Meredith, head teacher of Perryfields High School in Oldbury, said he had been due to receive improvements worth £18.5m.
Has your school had a building project cancelled - or successfully completed? We are looking for pictures showing the state of school buildings around the country. You can send images to the BBC by emailing them toyourpics@bbc.co.uk.
If you submit an image, you do so in accordance with the BBC's Terms and Conditions.
At no time should you endanger yourself or others, take any unnecessary risks or infringe any laws.