Car stolen as man answers phone in Wolverhampton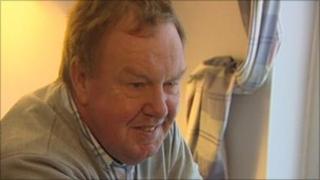 Motorists have been urged to not leave cars unattended in cold weather after a man had his stolen when he briefly went inside his house to answer the phone.
David Whittaker, from Wolverhampton, left his car on his drive with the engine running on Monday when he stepped inside to answer his phone.
He said he felt stupid as he was aware of the police warnings.
West Midlands Police said more than 50 cars had been stolen in the force area since the snow first started falling.
Mr Whittaker said he would now get up earlier to sit inside his car while de-frosting it.
"Well, I feel stupid of course," he said.
"I mean, we hear often enough it's something we shouldn't do.
"If I have to defrost the car in the morning, now I'll get up quarter-of-an-hour earlier in the morning to make sure I can be sitting inside while it's defrosting."