Bradford women's murders: Stephen Griffiths in court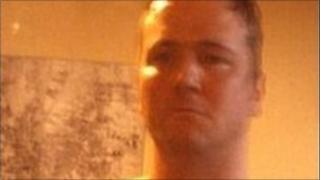 A student accused of murdering three women in Bradford has appeared in court.
Stephen Griffiths appeared at Sheffield Crown Court via videolink from Wakefield Prison.
He is charged with murdering Suzanne Blamires, Shelley Armitage and Susan Rushworth who all worked as prostitutes in Bradford.
Mr Griffiths, 40, referred to himself as the Crossbow Cannibal when he appeared before magistrates last month.
On Friday, Mr Griffiths, was seen sitting at a table for the 26-minute hearing, sporting a beard and wearing a grey prison jumper.
Trial date change
The judge, Mr Justice Openshaw, decided the provisional trial date of 16 November set at the last hearing was to be vacated and a new date fixed at a later hearing.
Mr Griffiths, of Thornton Road, Bradford, was told his case will be heard again on 15 October at Bradford Crown Court.
He is charged with murdering Ms Blamires, 36, between 20 May and 25 May; murdering Ms Rushworth, 43, between 22 June, 2009 and 25 May this year; and murdering Ms Armitage, 31, between 25 April and 25 May this year.
Ms Blamires was last seen on 21 May, Ms Armitage has been missing since 26 April, and Ms Rushworth disappeared on 22 June last year.
Body parts belonging to Ms Blamires were found in the River Aire in Shipley on 25 May and tests confirmed that a small piece of human tissue later found in the water belonged to Ms Armitage.
Mr Griffiths previously graduated in psychology and is studying for a PhD at Bradford University. A university spokeswoman said his chosen dissertation is entitled Homicide in Bradford 1847 - 1899.