Wakefield Wildcats' £164,000 windfall settles tax debt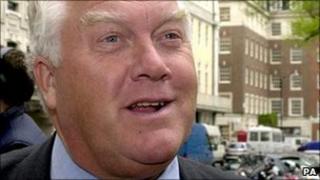 The Wakefield Wildcats rugby league club has paid off the outstanding tax bill which had threatened its future, it has been confirmed.
A payment of £164,000 was made to HM Revenue and Customs (HMRC) on Tuesday.
The club also revealed the money was given by Sir Rodney Walker, chairman of Wakefield & District Community Trust, which has had plans for a new community stadium approved.
The club had been the subject of a winding up petition by HMRC.
The settling of its tax debt had been dependent on planning permission being granted for the new stadium.
Last Friday, Wakefield council gave the go-ahead for the development, a decision which secured the club's Super League licence.
Wildcats managing director Diane Maskill said: "We announced last week that a private benefactor had come forward and offered to settle the petition with HMRC on the condition that planning was passed by Wakefield Council last Friday.
"Once the planning was passed we were able to settle the petition with HMRC.
"I can now confirm Sir Rodney Walker as the benefactor and wish to offer our sincerest thanks to Sir Rodney for his kindness and generosity in this matter.
"Payment was made to HMRC yesterday [Tuesday] which has been confirmed with the courts this morning.
"HMRC have requested a seven-day adjournment to allow the payment to be allocated to our account, but we are satisfied that we have cleared this petition today."