West Yorkshire Police adopt 'Sarah's Law'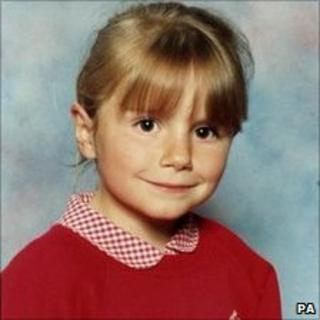 Parents in West Yorkshire can now find out if someone who has contact with their child is a convicted or suspected paedophile.
The Child Sex Offenders Disclosure (CSOD) scheme is commonly known as "Sarah's Law", after the murder of eight-year-old Sarah Payne.
It enables guardians to find out if a person with access to a child is a sex offender or poses a risk.
All forces in England and Wales will be part of the scheme by April.
West Yorkshire Police said: "Police will only release information if there is need to protect a child, and it will only be given to the person who is best placed to protect the child."
CSOD was set up in response to a campaign by Sarah Payne's mother Sara. Her daughter was kidnapped and murdered by convicted sex offender Roy Whiting in West Sussex in 2000.
Previously, a parent could alert police to concerns about someone, but there were no clear rules about whether or not they should be told anything if child protection officers discovered cause for concern.
Anyone who is concerned about a child and wants to request information under Sarah's Law should contact West Yorkshire Police.