Bradford MP's call for legalised brothels criticised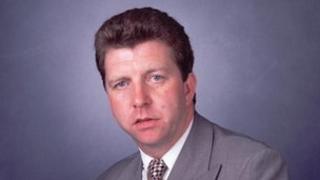 A Bradford MP's call for the legalisation of brothels to be looked at is being dismissed by the leader of a Leeds charity for sex workers.
Speaking during a BBC debate on prostitution, Gerry Sutcliffe said the government needed to consider legalisation as an option.
Charity worker Yvonne Hutchinson said changing the law would encourage young girls to enter the industry.
David Cameron has called for the issue to be "looked at again".
Mr Sutcliffe, Labour MP for Bradford South and a former home office minister, said initiatives, such as safe areas for prostitutes, should be considered.
Speaking in a debate on BBC Radio Leeds last week he said: "As a minister I met sex workers who did make that as a career choice.
"Many weren't involved in drugs and alcohol but were sex workers who made a living out of that."
Yvonne Hutchinson, who manages the Christian charity, the Joanna Project, is a former sex worker herself.
She said: "The whole experience is completely dehumanising and I wouldn't recommend it for anybody.
"I don't think they should be legalised. I don't think we should be giving our young girls a green light that this is an OK profession."
Mr Cameron made his comments in a BBC interview during the trial of Stephen Griffiths for the killing of three prostitutes in Bradford in 2010.
The prime minister said it was important not to "jump to conclusions" because decriminalisation would bring "all sorts of problems", but it was worth "looking at [the law] again".