Big screen showings in Bradford of Olympic Games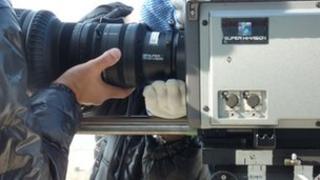 Bradford's National Media Museum is to show the Olympic Games on a super high definition big screen.
The museum will be one of only six locations worldwide to show the Games using the new technology called Super Hi-Vision.
Developed in Japan, the image is claimed to have 16 times the resolution of current high definition television.
Admission to the 100-seat theatre is free, but viewers will have to obtain tickets in advance.
As well as the live feed of the sports, the screenings will show specially-shot footage of the Olympic Park and London landmarks.